In case you didn't know, there is a new kid in the block in the online marketplace of financial products such as personal loans and credit cards. And this new player is none other than https://www.bankbazaar.sg.
Before we find out more about the company, let's look at something closer to our hearts.
Top personal finance areas Singaporeans are concerned with
According to a recent Google study, Singaporeans care about financial planning for their future and like to be well-informed before making any decisions.
In 2016, eight of the top 10 search queries were about insurance policies ranging from health, to business, housing and cars. Many others also showed great interest in home equity loans and how to start investing.
In addition, Singaporeans tend to search for financial products with a brand in mind and the winner with the most mass appeal is clearly Credit Cards. Zooming in further to the credit cards' category:
Majority of credit cardholders prefer cashback (or rebate) as a card offering.
Biggest spending is on travel. Some might prefer miles but more will still prefer to be rewarded with cashback.
How BankBazaar can help you
Backed by renowned venture capitalists like Sequoia and Amazon, BankBazaar aims to address the issue of convenience for consumers and help consumers make the right choice in getting/ purchasing a financial product by:
Offering witty and useful content on personal finance (product reviews, hacks and tips, etc.) to help Singaporeans make smarter decisions.
Its take on personal finance extends to various themes including travel, dining, shopping, careers, etc., as they believe that finance is merely a means to an end.
Providing a platform for consumers to directly apply for credit cards (other products like loans, insurance will come soon..)
Test-drive of BankBazaar.sg
Intrigued by the new website, I decided to take it for a spin and applied for a credit card to see how things work out.
A picture speaks a thousand words, so let me show you the screenshots during my HSBC credit card application:
#1 Usual filtering and Checking of Eligibility (income and nationality etc.)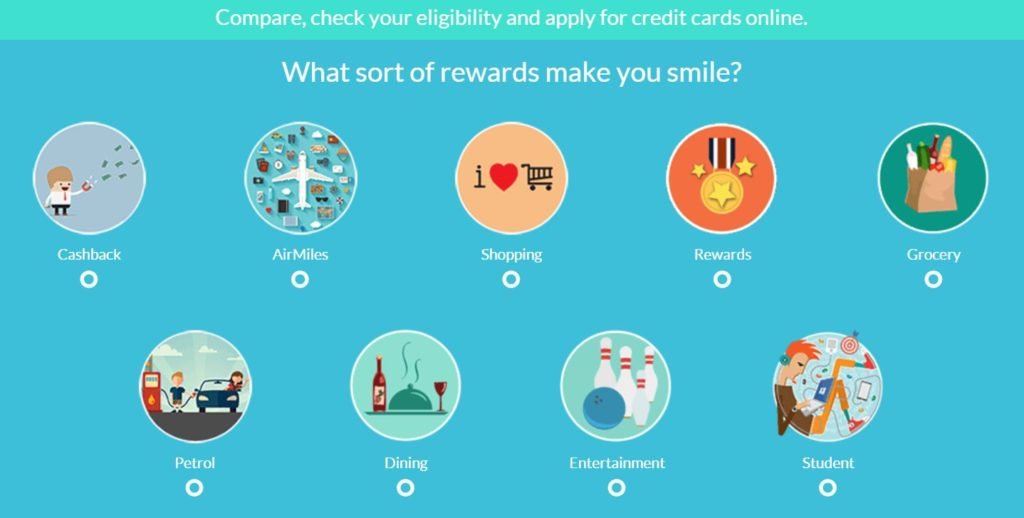 #2 Input of personal particulars (on 1 single page!)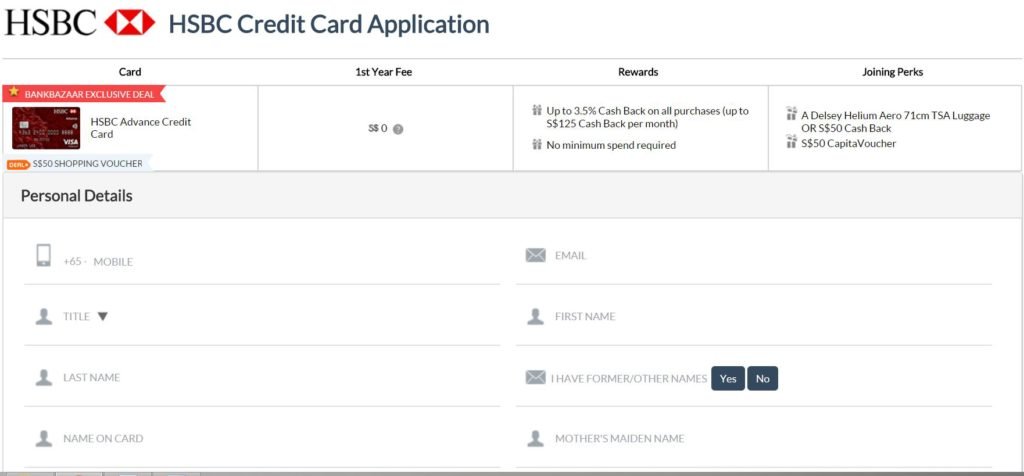 #3 Application Complete!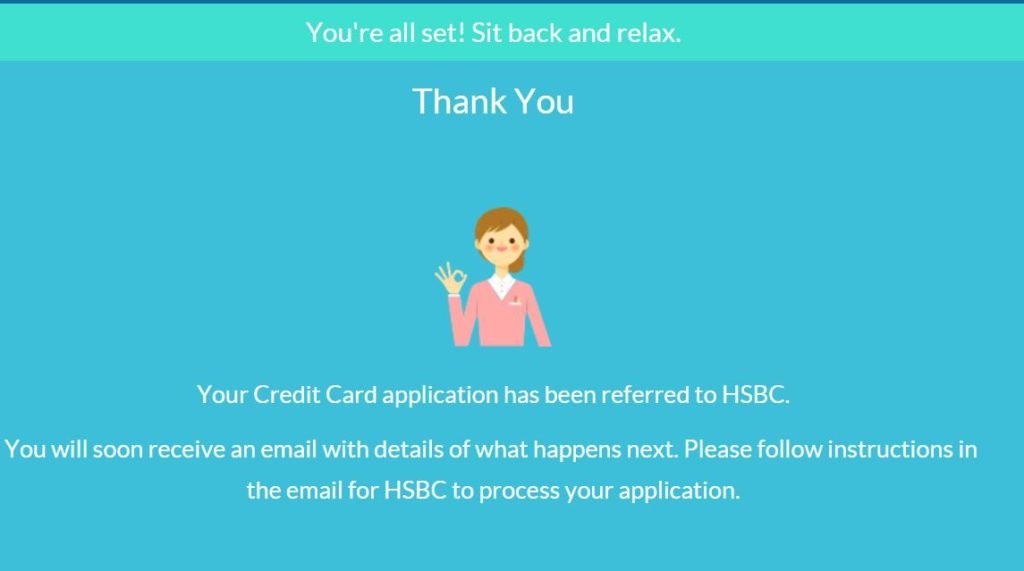 To celebrate the new launch of the site in Singapore, BankBazaar is currently giving away S$50 CapitaVouchers to people who have applied through our site and get their cards approved!
Just click on "Details" Under the HSBC Advance Credit Card portion.
Zoom into the bottom right corner and you will see the below:
Our Take on BankBazaar.sg
One key difference of BankBazaar compared to other sites like SingSaver, Moneysmart is that the credit card application form is embedded in the site itself, instead of merely re-directing consumers to banks' websites.
As a result, I had a seamless experience going through the comparison and application of the credit card. It was another bonus not having to go through the various pages and risk being timed out at the bank's website.
I also like how I can get educated on the personal finance area with articles like Best High Interest Savings Accounts in Singapore and 30 ways to make extra income.
All things considered, it would be good if the BankBazaar site can enlarge their font size a little and make their site more striking enough. The addition of the 'loans' and 'insurance' into the product list would be another thing to look forward to.
Lastly, before you rush off to apply for their exclusive deals, here's an ultimate guide on what to look out for when choosing a credit card. Explore the top credit cards on Bankbazaar.sg today!
This post is proudly sponsored by Bankbazaar.sg.
BankBazaar.sg is a leading online marketplace in Singapore that helps consumers compare and apply for the best offers across all financial products: personal loans, home loans, credit cards & investments. Like BankBazaar Singapore on Facebook to discover tips, clever hacks, and deals to save and earn you more money.
Wait…
Fancy an Ebook that teaches you the hallmarks of multi-bagger stocks and how to find them? Simply click here to receive your copy of a brand-new FREE Ebook titled – "100 BAGGERS" by Christopher W. Mayer here today!
Last but not least, do remember to Like us on Facebook too as we share the latest investing articles and stock case studies for you!