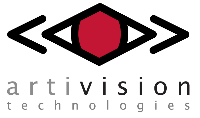 Over the past two weeks, there has been a surge in activity for Artivision Technologies Ltd (SGX:5NK), leading to an increase of 100% in its stock price! On 24 Jan 2017, its stock price closed at $0.015 before making an upward charge to the current price of $0.030 (as of 9 Feb 2017).
So what is the reason for this huge jump? And should you still jump onto this bandwagon now? Read on as we analyse this company with a market capitalization of S$32.78 million.
What does Artivision Tech do?
To start it off, let's find out what Artivision Tech does. The company provides diverse computer-vision solutions and services for video security and online video monetization. It also develops and licenses computer vision technologies for public and private sector customers worldwide.
And to top it off, it encompasses a security division which help organizations manage video proactively to enhance situational awareness and improve business performance.
So why the huge jump?
The sudden surge in stock price can be attributed to the potential disposal of its subsidiary company, Artimedia Pte Ltd.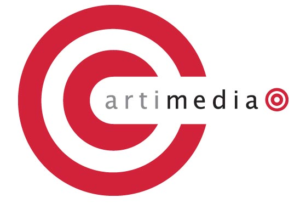 On 14 Dec last year, a media-focused private equity fund entered into a non-binding term sheet to acquire Artimedia Pte Ltd for a whooping S$50 million!
The acquisition will also include Artimedia Technologies Ltd which is the wholly owned subsidiary of Artimedia Pte Ltd. Pursuant to the sale, Artivision Technologies Ltd is expected to realize a gain of S$38 million, which can be used for immediate funding requirements and for reducing its liabilities. You can find more details about the acquisition here.
Should I buy into it now?
It is best to analyse the company's fundamentals before deciding whether to buy into it or not. Looking at its net income over the past 4 years, the company has consecutively delivered losses, with the most recent loss of S$7.8 million in 2016.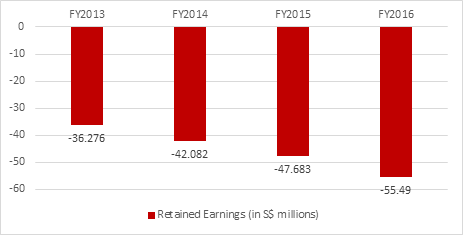 Its retained earnings pool is also consistently falling deeper in the negative domain from -S$36 million in 2013 to -S$55.5 million in 2016. The figures are graphed below for your easy reference.
With all these danger signs on the hang, the company may face liquidity issues as well. In fact, as of 2016, its current ratio stands at 0.72 which simply means that its current liabilities are higher than its current assets. Therefore, it may face problems meeting its short-run obligations and may have to resort to liquidating its assets to pay off the debts.
Conclusion
To sum up, buying into Artivision Tech will be a high-risk investment. If you are hoping to further tap on the acquisition to earn returns, there is a high possibility that you have already missed the boat.
It is advisable to wait for the next upcoming financial statement to gauge its financial health before venturing into your purchase. But why take the risk when there are other opportunities out there waiting for you?
We've released our 3 HOT growth stock picks which could skyrocket >100% by the end of 2017. History has shown that getting in early on a good idea can often pay big bucks – so don't miss out on this moment.
Simply click here to receive your copy of our brand-new FREE report, "3 stocks poised for explosive growth".
Do Like us on Facebook too as we share the latest investing articles and stock ideas for you!