Nanofilm Technologies International Ltd ("Nanofilm" in short) is a provider of nanotechnology solutions in Asia and enable its customers to achieve high value-add advancements in their end-products.
Simply put, NanoFilm offers coating solutions that provide functional and aesthetic improvements to its customers' end-products.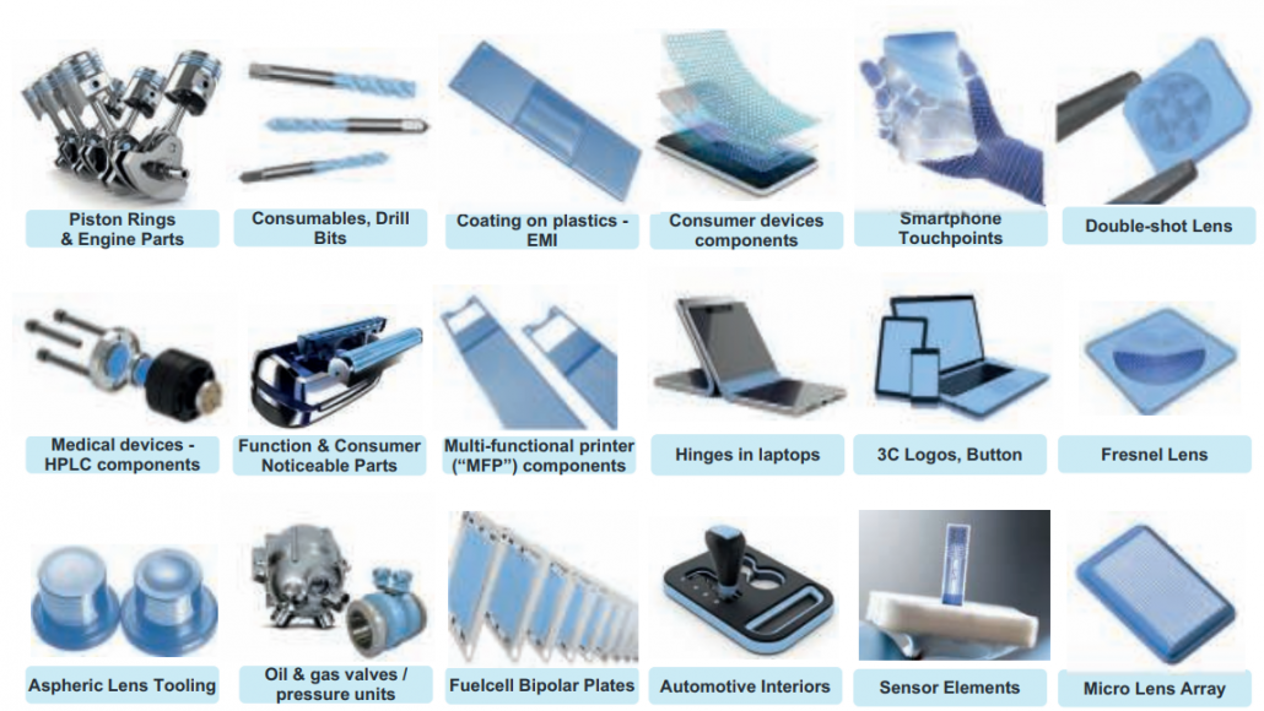 The company operates in 3 main segments:
Advanced materials
Nanofabrication
Industrial equipment
The majority of its revenue comes from the advanced materials segment, which provides advanced materials through surface solution services based on its vacuum coating technologies and processes.
Some of its products are TAC-ON® thin-film Carbon, iTAC® thick-film Carbon, and MiCC® Coating. Its geographical segments are Singapore, China, Japan, and Vietnam.
With that, here are 5 things you should know about Nanofilm…
1) High Entry Barriers
Its technology platform allows it to be a nanotechnology leader, whether in the creation of advanced materials using proprietary FCVA advanced technologies.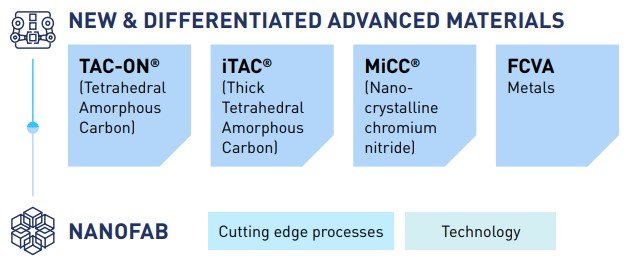 Nanofilm possesses the unique approach called Filtered Cathodic Vacuum Arc (FCVA) to deposit coating solutions
Patented FCVA technology remains the gold standard in the vacuum coating industry
Proprietary coating technology has opened up new markets that were previously inaccessible by conventional coating technologies, giving the company a competitive advantage.
2) Wearables Niche

On the applications side, Automotive and Smart-device sectors consist of its key customers.
Wearables like smartwatches, AR/VR modules and other tablet screens require the coating solutions provided by Nanofilm.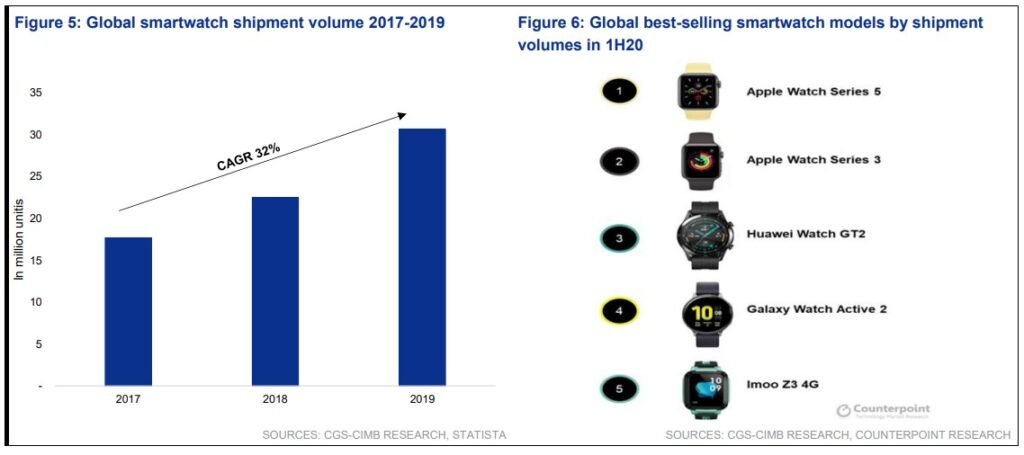 On 28 Sep, Nanofilm also announced its partnership with a China company called Everwin to tap on coating for EV battery components [Source]
CEO Gary is upbeat about this development and shared: Nanofilm's advanced coating solutions have already been validated by Everwin, and the JV's operations will undergo qualifications by different customers before reaching industrial-scale mass production by 2024.
3) Foray into Green Hydrogen
The company has begun to offer advanced materials solutions to the emerging and rapidly growing hydrogen energy market too.

Advanced materials coatings make key components of the proton exchange membrane fuel cell (PEMFC) stack systems more affordable and durable, essential for hydrogen fuel cells.
"In 2020, the global Hydrogen Fuel Cells market size was US$2.4 Billion and it is expected to reach US$ 18.7 Billion by the end of 2027, translating into a CAGR of 33.4% during 2021-2027.
Sydrogen, the JV between Nanofilm and Temasek, has already recorded a maiden revenue in 1H22 from a leading automobile client and expects this unit to contribute positively to revenue in 2H2022.
4) Vote of confidence from Management Team 
Chairman Shi Xu owns 6.7% stake directly and rest through deemed interest in Pearl Yard Holdings and other major investors taking the total stake to over 51% golden majority.
On top of that, Chairman Dr Shi Xu bought 500,000 shares on 15 Aug 2022.
New CEO Gary encashed his share options of 1.7 million shares to increase his stake.
5) Risks to take note
While there are plenty of growth catalysts as mentioned previously, a deep tech company like Nanofilm tend to require a longer gestation period for their products.
On top of that,  the IPO just came about 2 years ago and the past few  years of have resulted in below-satisfactory growth due to the slowdown in the semiconductor industry.
This is 'shown' in Nanofilm share price declining over 50% in the past year or so.
Conclusion
Based on the share price of $1.83 and trailing 12M EPS of $0.098 at the time of writing, Nanofilm is trading at ~18.6x P/E trailing twelve months.
This is likely a fair price to pay when we look at the following that makes Nanofilm a wonderful company:
JV with Temasek & Temasek owns a 5.2% stake
Founder-led where Dr. Shi Xu owns 51% stake
Proprietary Coating Tech opens doors to new markets
Leverage on Nanotechnology to ride on Mega-Trends i.e. Wearables, EV, Smartphones etc.
TLDR: Nanofilm ticks many boxes of a 'Growth at a Reasonable Price' (GARP) stock and even offers a decent 1.1% dividend yield with just a comfortable 21% payout ratio.