1. What is BeeToken?
In short, BeeToken ICO aims to decentralize Short-Term Housing Rentals using its Blockchain Powered Platform.
The Bee Token is the cryptocurrency that fuels the Beenest platform and the Bee Protocols.
Here are the benefits
0% Commissions
Decentralized platform eliminates the middleman
Aligned Incentives
Tokens distributed through presale and ICO
Security
Bank-level security through Blockchain technology
Trust
Transparent practices with immutable feedback
How do they go about doing the above?
– By Employment of Bee Protocols
The Bee Protocols are a set of Ethereum smart contracts providing developers the tools to rapidly launch new decentralized applications. By utilizing industry proven Bee Protocols, developers can expect faster development cycles, reduced integration costs, and an existing user base.
Here is what i extracted from the BeeToken's Whitepaper:
2. BeeToken ICO Details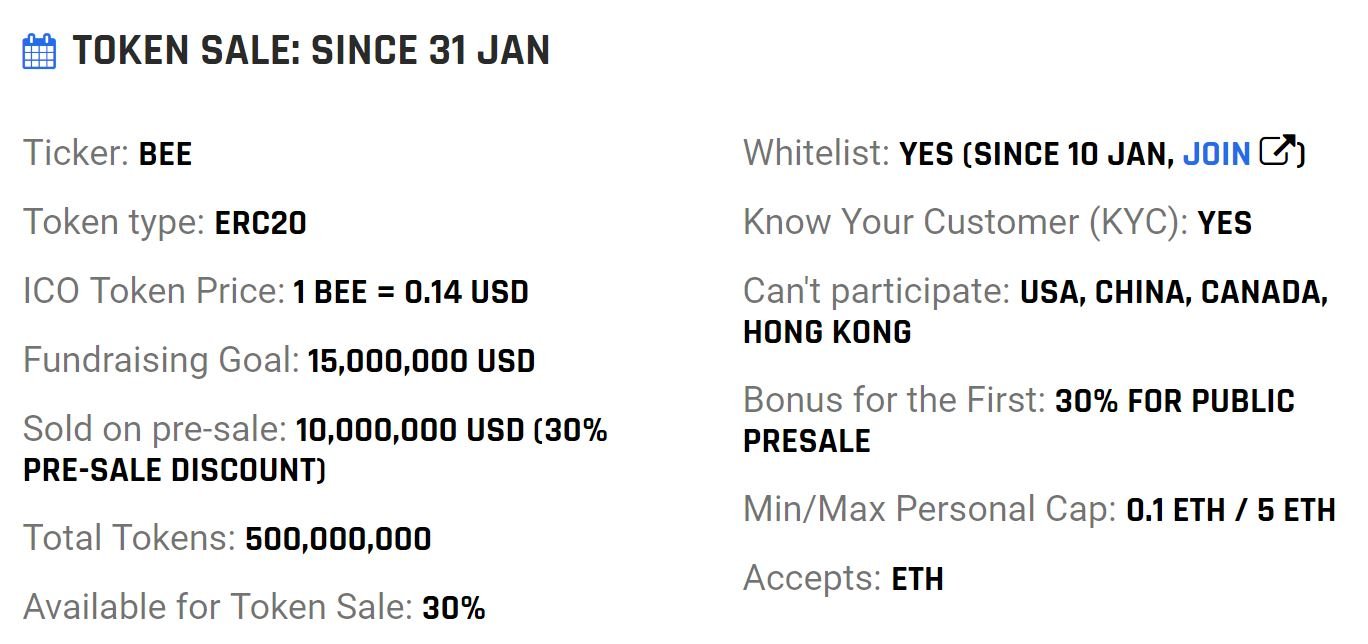 3. BeeToken Roadmap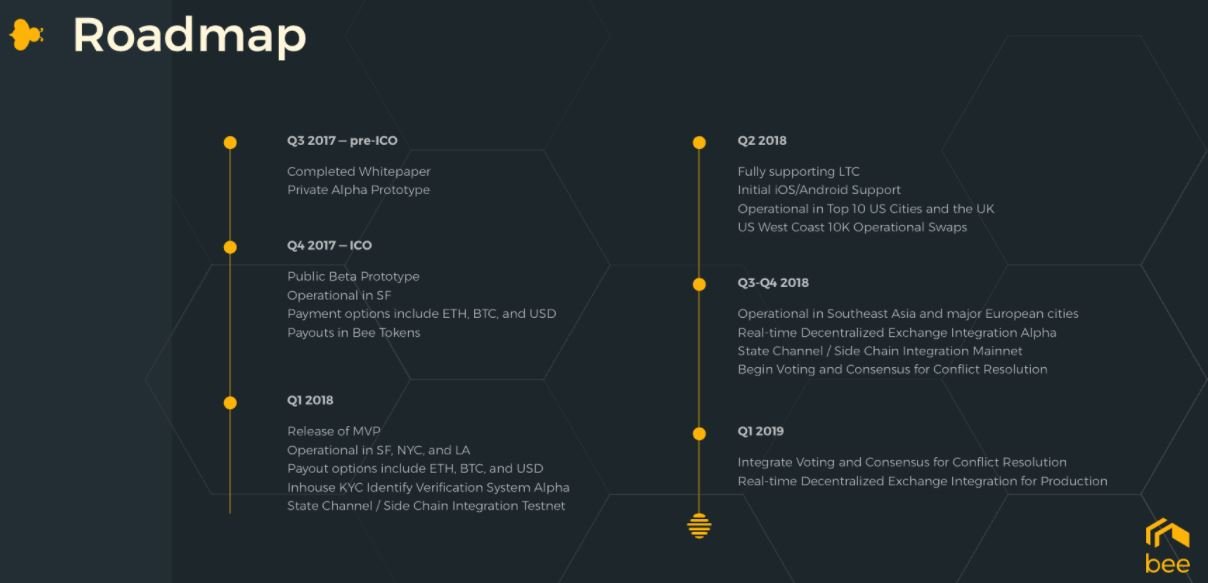 Some significant milestones of their Roadmap:
Private Alpha on Testnet; Operational in San Franciso
Release of Minimum Viable Product (MVP) in San Francisco, New York City and Los Angeles where they will be partnering with current super hosts on other platforms to try out Beenest
Operational in Top 10 US Cities and UK
Launch iOS and Android Apps
Operational in SE Asia and major European Cities
Expand to up to 5 US Cities
Integration for Voting and Consensus for Conflict Resolution
4. BeeToken Team & Advisors
The Team consists of 4 top guys (in my opinion) and they all have experience in various big name companies:
Jonathan Chou, Co-Founder & CEO – formerly a Lead at Uber in the Security and Fraud division
Tony Tran, Co-Founder & CTO – Ex-software engineer at Uber and Bizo (acquired by Linkedin)
Jordan Ong, Head of Product – Former Product Manager at Facebook
Ali Ayyash, Lead Engineer – (apologies for cutting off his name :x) former lead engineer at Goggle Cloud, and was lead at Amazon Web Services for over 3 years.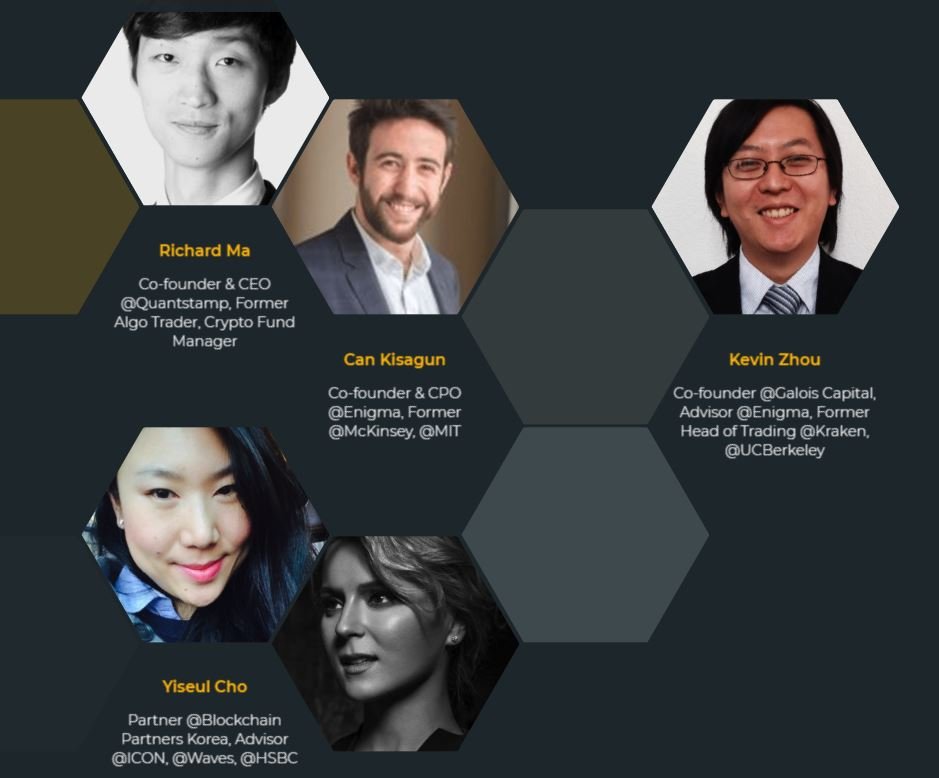 BeeToken also has a well established group of advisors:
Richard Ma, CEO of Quantstamp,
Can Kisagun, CPO at Enigma,
Kevin Zhou, Co-founder of Galois Capital, Former Head of Trading at Kraken,
Yiseul Cho, Partner at Blockchain Partners Korea,
Michael Terpin, Founder of Transform Group and CoinAgenda, and more.
5. BeeToken Hype/Community
Last but not least, their social community is bustling like a bee nest indeed! 81K likes on Facebook & 24K Members in Telegram… and growing!
Their Pre-sale of USD5 mil is only catered to Accredited Investors and it is sold out in less than 5 mins!! Talk about pent-up demand…
Also Read: https://www.smallcapasia.com/should-you-invest-in-cryptocurrencies/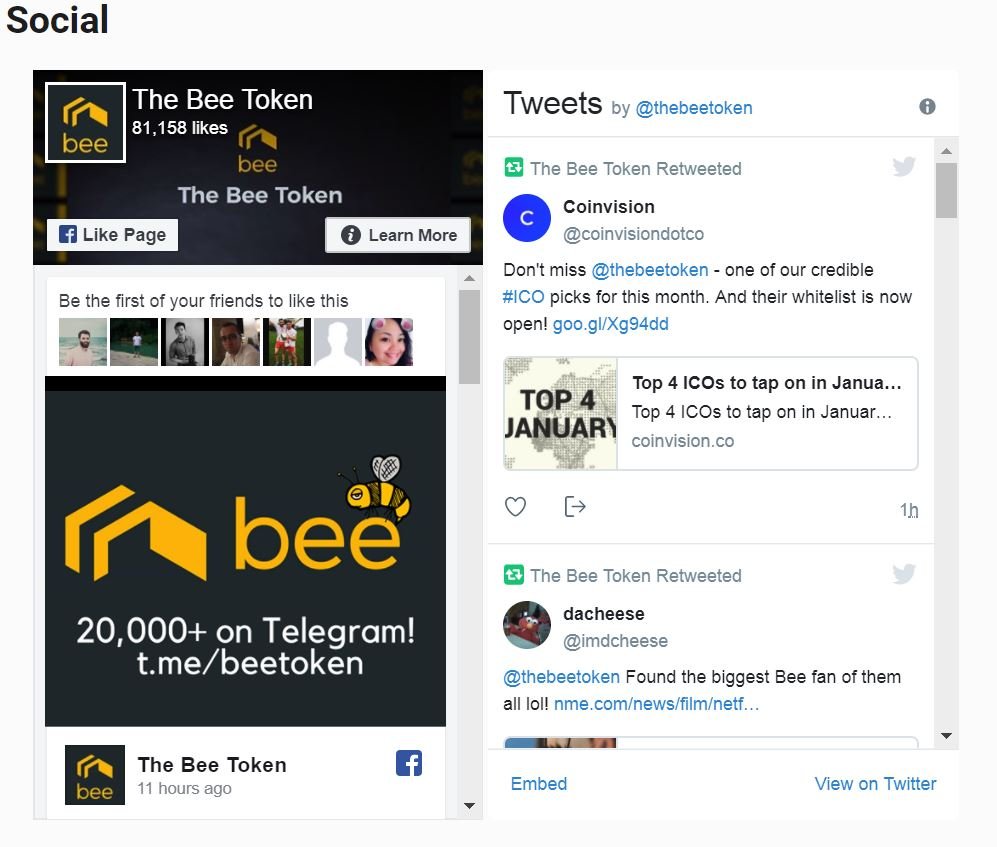 Want to learn how to make 1000% in Crypto-currencies like Bitcoin, Ethereum and more??
Sign up here to be part of the FREE membership (Limited Time Offer)!
Don't forget to be part of our Crypto-Investing Facebook Group too as you can learn about the different types of crypto-coins, the platforms, the price charts and many more!