SWAN aka "Sleep Well At Night" stocks are what investors call defensive stocks that give you a peace of mind and allow you to sleep easy at night.
As such, these stocks tend to exhibit consistent performance record and have great earnings visibility deriving perhaps from a strong moat.
This can help a big deal especially when US GDP contracted by 0.6% in 2Q 2022, following a 1.6% contraction in the 1Q 2022 – indicating that the US economy had fallen into technical recession, often measured by two straight quarters of declining economic output.
Furthermore, with many companies announcing layoffs, many investors are looking at resilient stocks to tide through this tough period. With that, we have cherry-picked 4 stocks within a few stable and/or counter-cyclical sectors such as Transport, Utilities and Healthcare.
1. SBS Transit (SGX: S61)
SBS Transit Ltd is a scheduled bus service operator in Singapore. The company operates through two segments comprising Public Transport Services and Other Commercial Services.
The Public Transport Services which generates most revenue includes income generated from the provision of bus and rail services to commuters travelling on public transport systems.
The Other Commercial Services include income generated from advertisements on buses and trains and rental collection from commercial and shop space at bus interchanges and rail stations.
Now that Covid is behind us in Singapore, people will need to go back to work and go 'party outside'. Public transport ridership has rebounded to normalcy; as Singapore's average daily rail ridership recovered to ~891,000 in April 2022, nearing the COVID-19 high of ~897,000 in April 2021.
Looking at SBS Transit's past earnings trend, we can see how its net income on June 2022 is only S$49 mil vs S$89 mil in 30 Sep 2019. This may signify that there's more room for growth going forward.
Analysts are also predicting that the stock will offer a 5% dividend yield once the recovery is done. For now, SBS Transit trades at 17x P/E and 2.9% dividend yield.
2. Frasers Centrepoint Trust (SGX: J69U)
Frasers Centrepoint Trust, or FCT, is a real estate investment trust listed on the Singapore Exchange that predominately invests in suburban retail assets in Singapore.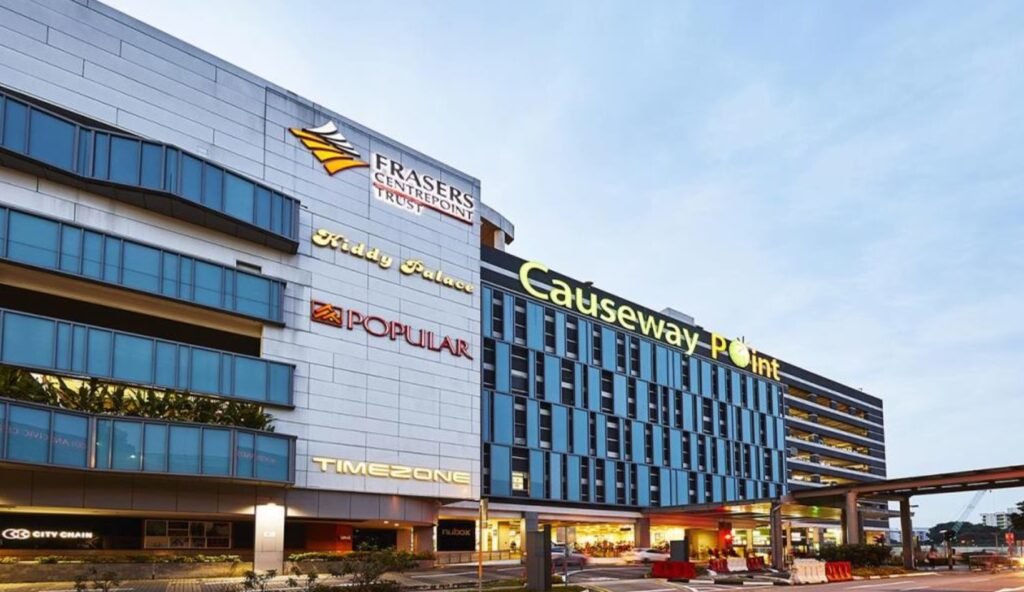 The trust is externally managed by Frasers Centrepoint Asset Management, a wholly owned subsidiary of Frasers Property Limited. Its portfolio consists of 9 retail malls (of which one is not wholly owned) and one office property with a total valuation of SGD 6 billion as at Sept. 30, 2021.
Overall, it is the second largest suburban retail space owner in Singapore. FCT also holds a 31.2% interest in Hektar REIT in Malaysia and a 43.7% interest in Changi City Carpark.
The majority of FCT's properties are located in prime locations and are well–anchored with trusted tenants. FCT's properties are protected by long–term leases with built–in rental escalations. This provides investors with a steady income stream, even in times of economic downturns.
FCT also has a strong track record of delivering consistent and stable returns to its investors. Since its listing in 2002, FCT has maintained a steady distribution yield of around 5 – 6%. Furthermore, its recent rental reversions were positive at 1.7%; while occupancy, tenant sales and Net Property Income (NPI) margin are already above pre-pandemic levels.
In short, all these demonstrate FCT's ability to be a defensive REIT with long-term leases with built-in rental escalations and a good track record of delivering returns.
FCT currently offers a 5.85% distribution yield and trades at a 0.9x P/B ratio.
3. Vicom Limited (SGX: WJP)
Vicom Ltd is principally engaged in the provision of motor vehicle evaluation and other related services. It provides technical testing and inspection services to mechanical, biochemical, civil engineering and non-destructive testing fields. This includes various purposes like roadworthiness, road tax and insurance assessment.
There are currently 9 LTA authorised inspection centres (AIC) of which Vicom has control of 7 AICs (2 via subsidiary) – indicating the virtual monopoly of Vicom.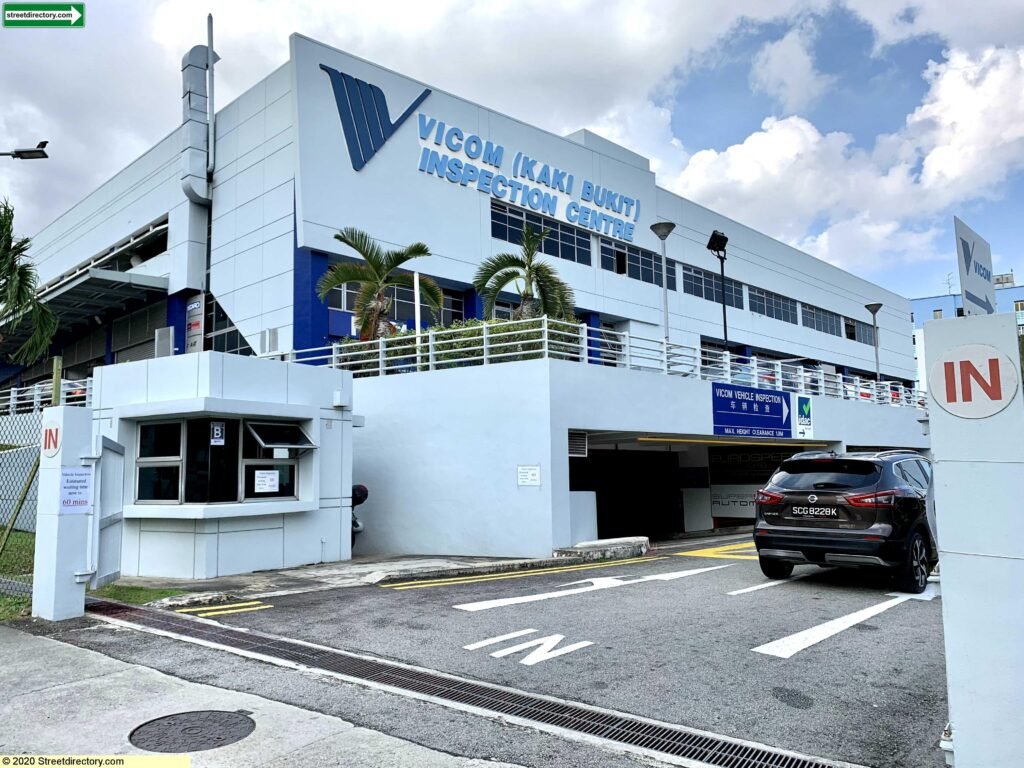 For the car owners, Vicom has become a trusted name in the industry over the years due to its excellent service and good locations islandwide. Additionally, Vicom also owns SETSCO, offering non-vehicular inspections in various industries.
This type of monopoly allows consistent positive free cash flow generation and a high PAT margin, currently 24.6%. It also possesses a strong balance sheet, with its current ratio standing at 1.37x.
Furthermore, Vicom operates in a defensive sector (cars inspection are done yearly and we have more demand than supply issue in Singapore), which is relatively resistant to recessions and economic downturns.
In the last five years, the company's revenue has grown by 4.2% and its profit has grown by 7.3%. Last but not least, Vicom provides a decent dividend yield of 3.4%. While this yield is not that attractive compared to the T-bills of 4+%, Vicom would be able to pay out increased dividends if the earnings would to grow steadily in future. 
Long story short, Vicom is a viable SWAN stock due to its non-cyclical industry, strong balance sheet and commendable dividend yield. Its consistent growth in revenue and profitability further add to its appeal, making it an attractive option for investors looking to park their funds at some place stable.
4. Raffles Medical Group (SGX: BSL)
As a quick background, Raffles Medical Group provides integrated private healthcare services primarily in Asia esp. Singapore, Greater China, Vietnam etc.
The company has 3 main segments:
Healthcare Services
Hospital Services and
Investment Holdings
Its flagship hospital is the Raffles Hospital, a tertiary care hospital that offers cancer, children and women care, surgery and more. The company also offers emergency services, family medicine services, health screening, and various multi-disciplinary specialist clinic services.
Being in the healthcare industry means that Raffles Medical is 50% on the right track of being a SWAN stock. On top of that, Singapore's reopening of borders have led to a sharp jump in foreign patient load and return of patients who now opt for elective surgery.
In fact, 9M2022 revenue increased 9.6% YoY to S$581.8mil while net profits soared 57% YoY to S$98.2 mil. What's worth noting is that the results are achieved when the Covid-19 related revenue starts to dwindle down and Raffles Medical is still incurring losses, albeit lower now, in China for its expansion plans.
To sum up, we are looking at a bright year ahead for Raffles Medical's operations in Singapore and the China's new hospitals will drive the long term growth once they are completed in the next 2-4 years.
Analysts are positive on the company and tag a S$1.57 1-Yr price target, translating to a 15.2% potential upside. The company currently trades at 24x P/E and offers a 1.3% dividend yield.
Conclusion
To recap, we have talked about 4 SWAN defensive stocks:
SBS
Frasers Centrepoint Trust
Vicom
Raffles Medical Group
There are of course many more such stocks – for instance the local banks DBS, OCBC, UOB or even Sheng Siong.
What matters more is whether you want to position your portfolio going forward to lean towards the more resilient side or take advantage of the bruised growth stocks in the long term.