If you are an income investor, here are 3 dividend stocks which may catch your attention.
They possess 2 criteria ideal for income investors:
A decent Dividend yield and
A consistently increasing Dividend over time.
Below are 3 stocks that have passed the test.
#1 LHT Holdings Limited (
SGX: BEI)
LHT Holdings Limited has been in the timber industry for over 40 years and has grown into one of the largest manufacturers of high-quality wooden pallets, boxes and crates in Singapore.
The group mainly involves distributing pallet and packaging products, timber-related products, Technical Wood® products and pallet rental services.
LHT is the first in Singapore's that has wood waste recycling plant equipped with a highly automated system to produce a series of Technical Wood® products. The advanced technology allows products to be made with greater consistency in colour and texture and to a higher density.
The group's TTM revenue improved by 5.7% to S$42.9 million while its TTM net profit increased to a record high of S$8 million. The significant increase in net profit was mainly due to the allocation of gain on disposal of property.
Under current uncertain economic conditions, the Group expects market conditions to remain challenging and profit margin continues to be under pressure. Hence, the Group plans to keep up its marketing efforts as well as cost management to ensures continued growth and sustainability.
LHT Holdings has distributed a consistent dividend of $0.05 per share in the past 2 years and hiked up dividends in tandem with increased earnings.
This indicates an enticing yield of 7.35% based on the last market price of $0.68 as at 19 December 2018. Meanwhile, the PE ratio stood at 4.5 times with TTM earnings per share of 15 cents. 
#2: SBS Transit (

SGX: S61)
SBS Transit is a leading bus and rail operator in Singapore. The company provide more than 200 bus services with a fleet of some 3,000 buses.
SBS also operates the North East MRT Line, which is the world's first fully automated, underground heavy rail system that connects Punggol to HarbourFront, as well as the Light Rail System in the Punggol and Sengkang new towns.
Besides, the company operates the newest MRT line – the Downtown Line. This 42km Line with 34 stations is the longest underground Line in Singapore.
The group's TTM revenue improved by 13.3% to S$1.3 billion while its TTM net profit increased to a record high of S$69 million. The increase in net profit was mainly due to higher fees earned with higher operated mileage following the commencement of the Seletar Bus Package in March 2018 and higher ridership from rail services with the commencement of Downtown Line (DTL) 3.
According to its latest quarterly report, the rail service revenue is expected to be higher due to the full year of revenue contribution from DTL 3. The fare adjustment of 4.3% approved by the Public Transport Council will take effect from 29 December 2018. Notwithstanding this, the rail business will continue to face challenges from rising operating and maintenance costs.
Based on the Dividend Analysis from Shareinvestor.com, we can see at one glance that SBS Transit's EPS has been on an uptrend since year 2014. Its Dividend per share has followed suit with a stable payout ratio of around 0.5x.
Interested in this encompassing Dividend Analysis? Do check out the Shareinvestor membership as they are offering a limited time deal right now.
SBS Transit paid out a total dividend of 9.75 cents in FY2018, which translates to a juicy dividend yield of 3.6%. The share price is currently trading at S$2.7, around PE of 12.2x.
#3 Micro-Mechanics (Holdings) Ltd
(
SGX: 5DD
)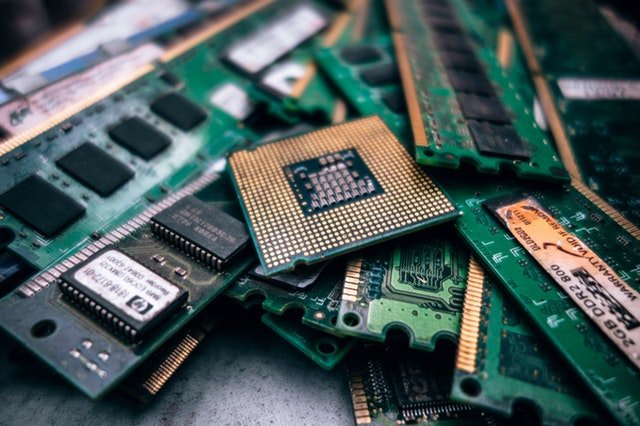 Micro-Mechanics designs, manufactures and markets high precision parts and tools used in process-critical applications for the semiconductor and other high technology industries.
In addition to designing and manufacturing a market-leading range of consumable tools and parts used in the assembly and testing of semiconductors, the Group also engages in the contract manufacturing of precision parts and tools used in process-critical applications for the semiconductor wafer-fabrication and other high-technology industries
Micro-Mechanics serves a worldwide base of customers from five manufacturing facilities located in Singapore, Malaysia, China, the Philippines and the USA, and a direct sales presence in Taiwan and Europe.
Source: Shareinvestor.com
Both revenue and net profit for Micro-Mechanics has been improving since FY2015. The revenue reached a new record high of S$65 million in FY2018, which represents a 13.8% increase compared to S$57.23 in FY2017.
Its net profit has increased by 16.14% from S$14.76 in FY2017 to S$17.14 million in FY2018. However, 1st quarter 2018 net profits was down 8.7% year-on-year due to the headwinds in the Semiconductor industry.
Commenting on the cyclical nature in the semiconductor industry, the management stated:
As such cyclicality is typical for the semiconductor industry, our approach is to focus on its long-term trends and not get preoccupied by short-term variations. We continue to believe the semiconductor industry is poised for a prolonged period of solid growth as chips are becoming increasingly embedded in nearly every aspect of modern life, from today's smartphones to tomorrow's driverless cars.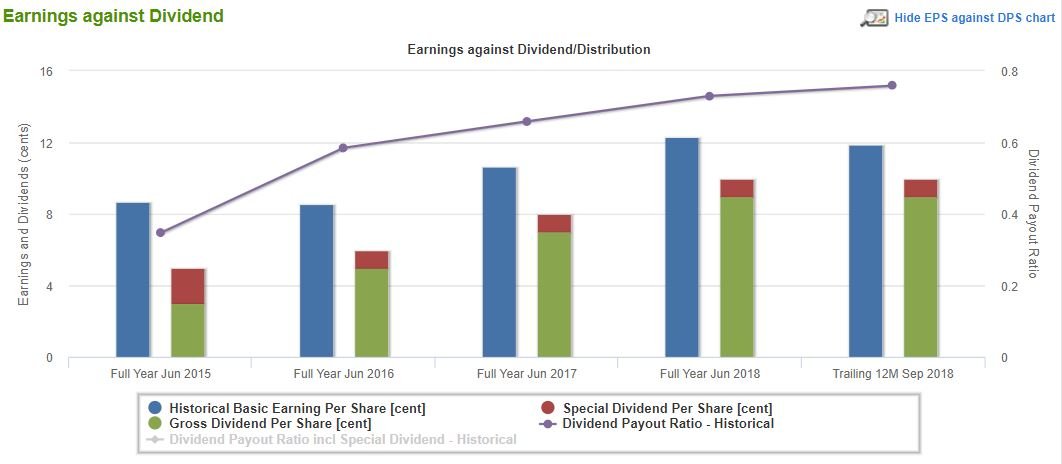 Source: Shareinvestor.com
That said, we are still positive that Micro-Mechanics can continue its dividends' streak as it has a cash hoard of over $23 mil and minimal debt of $2+ mil.
It dished out a total dividend of 10 cents in FY2018, which translates to a juicy trailing dividend yield of 5.4%. The share price is currently trading at S$1.64, around PE of 13.8x.
---
FREE Download – "7 Top Stocks Flashing On Our Watchlist"
Psst… We've uncovered 7 hidden gems poised to skyrocket >100% in the years to come. Simply click here to uncover these ideas in our FREE Special Report!