During this highly uncertain and volatile market outlook, it pays to hunt for stocks which can dish out free cash flow.
The free cash flow can then be used for business expansions/acquisitions and dividend payouts. With that, here are 3 cashflow positive stocks that can remain resilient in the current climate…
#1 Scientex Berhad  
Scientex is one of the world's top producers of industrial stretch film as well as leading producer of other industrial and consumer-based flexible plastic packaging products with plants in Malaysia, Vietnam, Myanmar and the United States of America.
Scientex is also a property developer with presence in Johor, Melaka, Perak, Selangor and now in Penang.
As of its latest annual report, Scientex's revenue increased by 8.3% to MYR 3.52 billion. Its net profit increased by 20.8% to MYR 418 million.
Free cash flow came in at MYR 580.9 million. As a result, cash balance of the company almost doubled to MYR 413.4 million.
It is evident from above that cash level of the company is sound and provides not only a cushion from any possible impact from the virus but also an impetus for acquisitions.
It is also worthy to note that Scientex has kept its cash flow positive despite the bad environment.
Scientex last closed at RM4.03, which values it at a P/E ratio of 15x and dividend yield of 1.90%.
#2 Homeritz Corporation Berhad
Homeritz is an integrated Original Design Manufacturer and Original Equipment Manufacturer player that produces a complete range of upholstered home furniture products.
The Group's customers are mainly overseas wholesalers and retailers. It has benefitted from the huge demand of its products due to the COVID-19 situation.
As of its latest quarterly report, Homeritz's revenue decreased by 4.4% to MYR 109 million. Its net profit decreased by 7.3% to MYR 16.4 million.
Free cash flow came in at MYR 1.4 million. As a result, cash balance of the company maintains at a healthy level of MYR 33.4 million.
It is worthy to note that Homeritz has no debt on its balance sheet and gives it lots of leeway to tide through any pandemic.
Although revenue was affected slightly it can be seen from the prudent management of cash flow that the company still brings in cash despite the negative environment.
Homeritz last closed at MYR 0.935 which values it at a P/E of 12.1x and dividend yield of 4.20%.
#3 Aeon Credit Service (M) Berhad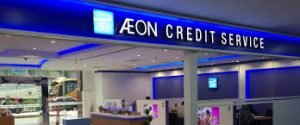 Aeon's core businesses are in consumer financing, hire purchase instalment plans for consumer durables and motor vehicles, personal financing and issuance of payment cards.
Commencing operations in 1996, AEON Credit has expanded across Peninsular Malaysia, Sabah and Sarawak.
As of its latest half-yearly report, Aeon's revenue decreased by 3.8% YoY to MYR 753.8 million. However, its net profits decreased by 41.6% to MYR 78.1 million.
Investors may be spooked by the sharp drop but a large part of it is actually due to provisions taken in view of the potential bad credits.
On the bright side, free cash flow came in at MYR 486 million and its cash balance almost quadrupled to MYR $269 million.
Aeon Credit is not only a renowned company in the world, but is also managed by a team of experienced and skillful management.
The management understood the need for cash on hand and has made that happen by quadrupling the cash balance to tide through the pandemic.
Moreover, the provisions taken might not be used in the end which would result in a bumper profit after a few years
Aeon Credit last closed at MYR 10.34, translating into a P/E of 11.84x and dividend yield of 2.24%.
"Want to stay in the loop for top ideas and exclusive content, subscribe to our FREE newsletter here."