Yes, you read that right.
Small cap stocks can also pay dividends, and handsome dividends to bout.
That said, dividend investors would do well to pay attention to 4 important points for dividend stocks:
Business Model proves feasible for recurring dividends
Dividend payouts are not exceeding 100% and sustainable
Dividend yields should at least be decent >3%
Dividend growth track record
With the above in mind, we have searched and found 3 small cap stocks on SGX that have increased their dividends for the past 10 years:
#1 Powermatic Data Systems Ltd
Powermatic Data's revenue was derived primarily from the sale of wireless connectivity products which include Wi-Fi modules, embedded boards and antenna.
Their 2 business models include sale of proprietary products, OEM ( Original Equipment Manufacturing ) and ODM ( Joint Design Manufacturing).
The wireless connectivity products are deployed in various industries – security surveillance , outdoor excess points, Wi-Fi connections in transportation business etc.
In FY2020, the key markets of our products are Asia (43% ), USA (33%, Europe (20%) and other regions (4%).
As of the latest FY2020 report, Powermatic's revenue increased by a 4% year-on-year from S$ 20.95 million in FY2019 to S$ 21.76 million in FY2020.
Its net profit increased by 25% year-on-year to S$8.73 million on the back of:
i) higher gain in foreign exchange following the strengthening of US$ against S$ in FY2020;
ii) higher interest income earned in FY2020 as compared to FY2019.
Powermatic Data's dividend has increased by a CAGR of 23% over the past ten years from $0.01/share to $0.08/share in 2019. Its dividend payout ratio is still manageable at a 32% given a $0.08 dividends per share and $0.2499 earnings per share. This also shows that Powermatic data has a pretty conservative dividend policy despite the strong dividend growth track record.
Powermatic Data last closed at $2.44, which values it at a trailing P/E ratio of 9.7x and dividend yield of 3.2%.
#2 Micro-mechanics Holdings Ltd
Micro-Mechanics designs, manufactures and markets high precision parts and tools used in process-critical applications for the semiconductor and other high technology industries. The group has 5 manufacturing facilities across Singapore, China, Malaysia, Philippines and USA.
As of the latest quarterly report, Micro-mechanic's revenue increased by 12.9% to $ 16.2 million. Its net profit increased by an impressive 48.1% to $3.87 million. Free cash flow was healthy and came in at $3.79 million. Cash balance was at $16.1 million.
Mirco-mechanics's dividend has increased by a CAGR of 17.1% over the past ten years from $0.02/share to $0.1/share in 2019. Extrapolating from the quarterly results, Micro-mechanics has a free cash flow of $15.2 million for the whole year.
Total dividend payout with $0.1/share will amount to $13.9 million. This shows that cash generated from the operations of the company is sufficient to cover the dividends of the company.
Micro-mechanics last closed at $1.81, which values it at a P/E ratio of 18.75 and dividend yield of 5.52%.
#3 United Overseas Insurance Limited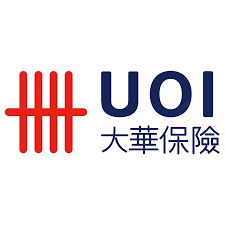 United Overseas Insurance (UOI)'s principal activities are the underwriting of general insurance business and reinsurance.
General insurance covers a broad spectrum of classes of insurance, among which are fire, marine, motor, engineering, general accident and liability business.
As of the latest quarterly report, UOI's revenue increased by 0.6% to $ 28.0 million. Its net profit dropped by 67.6% to $3.7 million. Free cash flow came in at negative $10.4 million. Cash balance was at $33.5 million.
The weaker results were due to an unrealised fair value loss on the investments. This is likely due to the decrease in assets value when COVID-19 started spreading across the world in March 2020.
UOI's dividend has increased by a CAGR of 13.9% over the past ten years from $0.06/share to $0.22/share in 2019. UOI has been prudent in its capital management and using 2019's earnings per share, UOI has a dividend payout ratio of 33.3%.
This shows that UOI has not only been prudently managing its dividend payout, it has also sustainably increased its dividends per share.
UOI last closed at $6.78, which values it at a P/B ratio of 1.03x and dividend yield of 2.51%.
Want to stay in the loop for top ideas and exclusive content, subscribe to our FREE newsletter here.