When it comes to dividends, many investors think of mainly blue chip stocks or REITs.
However, there are small cap stocks that dish out dividends to investors consistently as well and we will explore 3 such stocks below.
1. New Toyo International
New Toyo International (New Toyo) is a leading regional provider of specialty packaging materials to the tobacco, food & beverage, wine, liquor and cosmetics industries in Asia Pacific.
The Group has two core business divisions. Its Specialty Papers division focuses on the production of laminated foil paper, and coated paper and metalised paper, while the Printed Carton and Labels division offers mainly gravure and lithography or packaging materials for cigarettes and fast-moving products.
In the past year, New Toyo reported a 22% increase in revenue to $285M while net profit drop 13.6% to $7.8M.
Despite the drop in profits and having a small market cap of $90M, the company has been quietly giving out consistent dividends for the past 3 years.
You can view the company website here.

The company declared a final dividend of 0.9 cents and together with interim dividend 0.9 cents, the total dividend for FY22 is 1.8 cents which represents a dividend yield of 8.78% and payout ratio of 80%.
While the firm's revenue growth has been fairly flat for the past 3 years, it has a net cash position and a stable business model – evident of its ability to continue the dividends payout.
2. Noel Gifts International
Noel Gifts International (Noel Gifts) principal activities include marketing and distributing flowers and gifts in Singapore, operation of a franchise programme in Malaysia and property investment.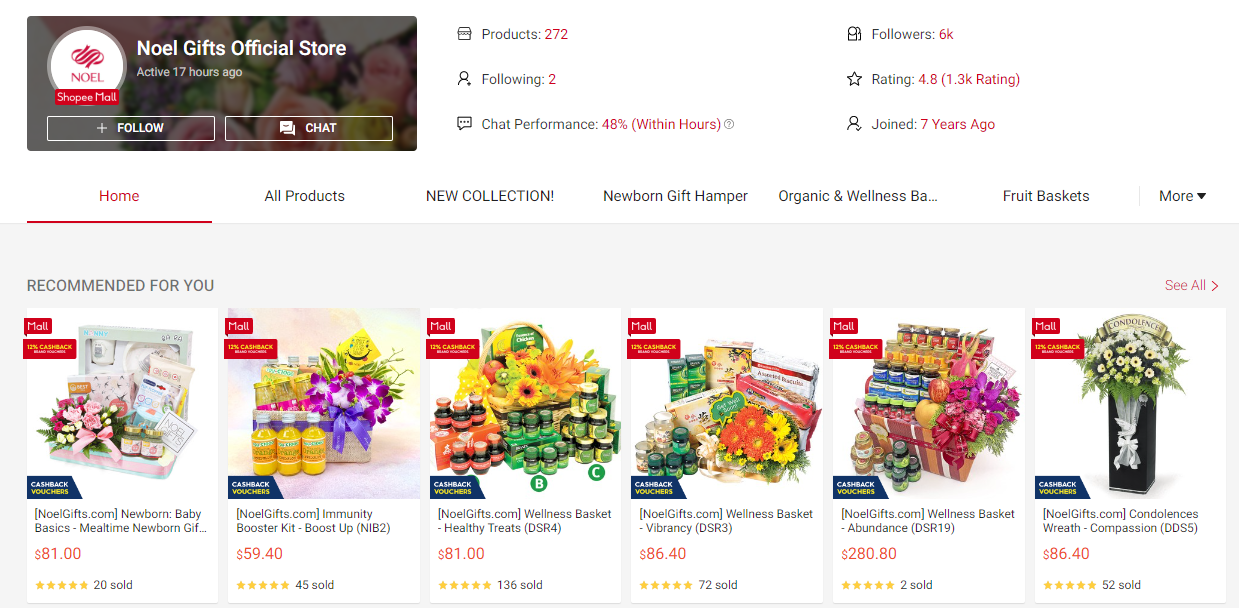 The Company owns several industrial and residential properties with its first residential property venture, Balmoral Crescent a joint venture residential development which was completed in August 2002.
Despite being a micro-cap with market cap of $20.5M, the company has been very generous with its dividends.

In its full year ended 30 June 2022, revenue increase by 7.9% to $20.6M while net profit increase by 96.9% to $2.8M mainly due to fair value gain in investment properties.
For FY22, the company declared dividend of 1.5 cents which translate to a dividend yield of 7.5%.
With a net cash position and healthy 53% dividend payout ratio, Noel Gifts is well poised to continue offering >7% dividend yield.
Although the Gifts business may not project a fast growth ahead, its evergreen nature allows the company to pay stable dividends year over year.
You can view the company website here.
3. RE&S Holdings
RE&S was founded in 1988 by Osaka native Hiroshi Tatara, bringing a slice of Japanese lifestyle to Singapore with their Takahashi and Fiesta restaurants.
As RE&S grew, the company developed new brands and concepts like Kuriya, Shimbashi Soba, Kuishin Bo and Ichiban Boshi. Most recently, the company expanded its Japanese food production and distribution capabilities, adding dozens of food products on top of its current offerings.

For the full year ended 30 June 2023, revenue increase by 12.4% to $174M while net profit decrease by 19.1% to $7.6M – eking out a 4.3% net profit margin.
That said, the company has been increasing its dividends steadily for the past 3 years post-Covid and the dividend yields are pretty decent at 4+ to 5+%.
Things are also looking up as RE&S has diversified outside of japan restaurants to open its inaugural Mister Donut outlet at Bishan's Junction 8 under a master franchise, making it the very first Mister Donut outlet in Singapore.
The famous Japanese doughnut chain has received overwhelming responses and the Group swiftly launched another Mister Donut outlet at Velocity@Novena Square in July 2023.
With a market cap of $104M, it will be well placed to grow its revenue and hence its dividends steadily going forward.
You can view the company website here.
Conclusion
In summary, here are the 3 small cap stocks that has been giving out regular dividends for the past 3 years.
This shows that investors who seek high dividend yields need not just focus on big cap stocks. The key is to examine the company's ability to give out stable dividends consistently.