China has stick to their zero-Covid policy since the pandemic started. However, they have recently abandon this policy and open up to boost their struggling economy.
With China's re-opening, there are 3 REITs which will benefit from China's post-Covid recovery and could possibly perform well this year.
1. CapitaLand China Trust (SGX: AU8U)
CapitaLand China Trust (CLCT) is one of the 3 REITs to benefit from China's post-Covid recovery. It has a portfolio of 11 retail properties, located in 7 cities with a portfolio with a portfolio valuation of 18.2 RMB billion
The REIT also has five business park properties and 4 logistics park properties with a total portfolio valuation 6.7 RMB billion
In the latest business update for 9M 2022, the REIT reported a 7% increase year on year increase in gross revenue to 1,428.6 RMB million, with contribution from their retail properties, business parks and logistics parks
Their net property income is up 7.5% to 970.8 RMB million in the 9M 2022. The rental reversion for their retail properties is 4.9% while their new economy assets posted a rental reversion of 5.6%.
The REIT gearing ratio has increased to 39.3% which is on the high side and need to monitor closely. If there is further increase in the gearing ratio, then there could be a equity fund raising. However, their cost of debt is still manageable at 2.81%
With China re-opening, the REIT's retail properties and their new economy assets of business parks and logistics parks will benefit and will boost its DPU. You can view the REIT website here.
2. Mapletree Pan Asia Commercial Trust (SGX: N2IU)
Mapletree Pan Asia Commercial Trust (MPACT)'s portfolio comprises 18 commercial properties across five key gateway markets of Asia – five in Singapore, one in Hong Kong, two in China, nine in Japan and one in South Korea.
They have a total NLA of 11.0 million square feet and valued at S$17.1 billion.
In 1H FY22/23, MPACT reported net property income up 44.9% due to contribution from properties acquired through the merger, higher contribution from VivoCity and MBC, partially offset by higher finance costs.
DPU is up 12.5% to 4.94 cents while NAV is up 4% $1.81. The REIT is quite highly geared at 40.1% which is in a danger zone for further fund raising which might be detrimental to shareholders.
With the re-opening of HK to China tourist, Festival walk will benefit from the influx of China tourists and this could boost their property income.
You can view the REIT website here.
3. Sasseur REIT (SGX: CRPU)
Sasseur REIT is the first retail outlet mall REIT listed in Asia, and its portfolio consists of four retail outlet malls located in the cities of Chongqing, Kunming and Hefei in China.
In the REIT business and operational updates for the third quarter ended 30 September 2022, the REIT reported a DPU of 5.248 cents for 9M 2022
Total outlet sales declined by 6.3% to RMB2,833.2 million while aggregate leverage remain low at 26.4%. The interest coverage ratio is also relatively high at 4.9x
With the easing of Covid disruptions, retail sales should increase. In addition, with the mass migration of people back to their hometown during the Chinese New Year period, the outlet malls in lower tier cities such as Kunming and Hefei will benefit. You can view the REIT website here.
Sasseur REIT has not been active in their acquisition since listing which may be good for shareholders. A REIT should not just acquire  properties or merge just for the sake of expanding their AUM at the expense of shareholders. In fact Sasseur REIT share price is down only 1.88% since 2018!
Cromwell European REIT is a good example. The REIT has been very active in acquiring properties since its listing in 2017. However the share price has fallen 42.35% since 2017. MPACT was a case of merger gone wrong. Its share price drop after the announcement of the merger.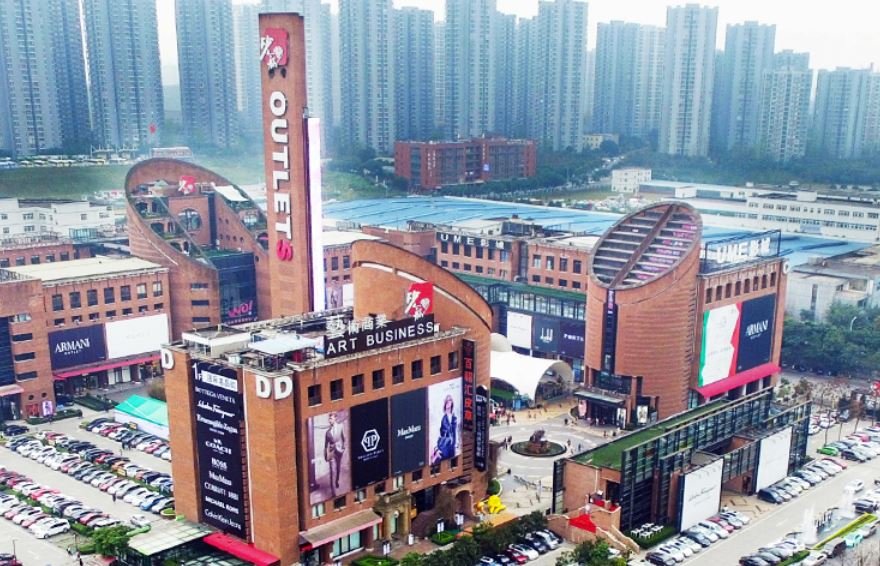 Conclusion
Notwithstanding the positive outlook of the 3 REITs due to China opening up, there are still potential risks involved such as new protests by its citizens and new virus that could cloud China economic outlook.
The 3 REITs have also gone up in tandem and it makes sense to take prudence then to jump into them head-long.