With over 700+ stocks listed in SGX, it's not easy to keep tab of all the on-going developments such as Share buybacks, Acquisitions, Quarterly Results and much more.
Moreover, these announcements can sometimes bring about a huge impact to the company's future course of action. Stock investors who are "in the know" may be better equipped to perform the necessary due diligence or even re-visit the investment thesis if necessary.
With these in mind, we take a look at 3 companies with some interesting developments or news over the past week.
1) FortressMinerals achieved an outstanding 68.6% gross margin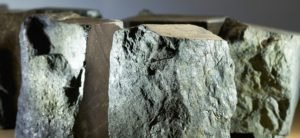 FortressMinerals is Malaysia's first iron ore concentrate explorer, miner and producer that is listed on SGX.
On 9th July, Fortress Mineral announced its quarterly result where revenue came in at US$5.84 million. Gross profit came in at US$4.01 million. Gross margin came in at approximately 68.6%, which reflects an admirable optimization of its iron ore production and cost efficiencies.
Net profit after tax for the company came in at US$1.09 million, which gives it a net profit margin of 18.6%. This result puts it as one of the most cost effective iron ore producers when compared to big miners. Fortescue has a net margin of around 12.5%.
Fortress Mineral last traded around $0.24. With the last traded price, Fortress Mineral's P/E is valued at 15.09 and P/B at 16. It does not offer any dividends.
2) Lian Beng Group secured a Big Tender Win 

Lian Beng Group is a home-grown building contractor in Singapore. It also has other businesses arms in Engineering and Leasing as well as properties development.
On an announcement dated 8th July, the company announced that its 60% owned subsidiary has secured a contract through tender from NTUC. The project is for the erection of a 7-storey ramp up fresh food distribution centre.
The contract awarded is worth approximately $234.7 million. It will commence on August 2019, lasting 24 months. Assuming the revenue will be distributed evenly across all quarters, this contract will bring in approximately $29.33 million per quarter for the company.
Comparing with the revenue of $90.977 million in the previous reported quarter, this contract would amount to single-handedly amounts to 32% of that quarter. This contract is expected to have a positive impact on the earnings per share and net tangible assets for current fiscal year.
Lian Beng Group was last traded at $0.49, which gives it a low P/B valued at 0.42 and tasty dividend yield of 4.6%.
Read also: https://www.smallcapasia.com/3-stocks-ridiculously-cheap/
3) Substantial shareholder snapped up Cordlife Group shares at a premium of 15%
Cordlife Group established in 2001 and is a consumer health company. It specialises in providing cord blood and cord lining banking services. Its main mode of operations are in Asia, with a focus on Singapore, Hong Kong and India market.
One of its substantial shareholders, chairman of Hong Kong listed Citychamp Watch & Jewellery Group, Hon Kwok Lung and his wife Lam Suk Ying increased their stakes in the company from 21.52% to 28.17% on an announcement by the company on 11th July.
The married deal was bought at a share price of $0.60, which was at a premium of roughly 15% of the share price on the previous trading day. The company has generally maintained or slightly improved on its revenue since 2016 and has achieved admirable gross margin of approximately 64-66% each year.
Cordlife group was last changed hands at $0.585, which gives it a P/B valued at 1.25 and a decent 2.1% dividend yield.
---
Looking to lead a comfortable retirement? You need to learn how to save and put those into work by investing well. Right here, You can develop your own Unique Investing System via a simple 10-Step Checklist.
Simply click here to find out more today!