With over 700+ stocks listed in SGX, it's not easy to keep tab of all the on-going developments such as Share buybacks, Acquisitions, Quarterly Results and much more.
Moreover, these announcements can sometimes bring about a huge impact to the company's future course of action. Stock investors who are "in the know" may be better equipped to perform the necessary due diligence or even re-visit the investment thesis if necessary.
With these in mind, we take a look at 3 companies with some interesting developments or news over the past week.
Centurion Corp inks 20-year Solar Power Agreement with Sunseap Group
On 25th Feb, Centurion Corp announced that it has signed a 20-year solar power purchase agreement for a workers dormitory in Singapore with Sunseap Group.
According to the press release, the solar photovoltaic system is expected to be ready by end-June 2019. Once completed, it will generate about 220,000 kilowatt hours of energy annually and offset 30% of ASPRI-Westlite Papan's peak energy usage.
In monetary terms, the solar photo-voltaic system will help Centurion shave about $200,000 electricity costs over the next 20 years. We believe that if this initial plan works out well, Centurion may have much to benefit since it can implement it across all its various accommodations.
Centurion Corp last changed hands at $0405 at the time of writing. At that price, it is valued at 0.74 times book value and offers a sexy 4.9% dividend yield.
New Contract wins for Sembcorp Marine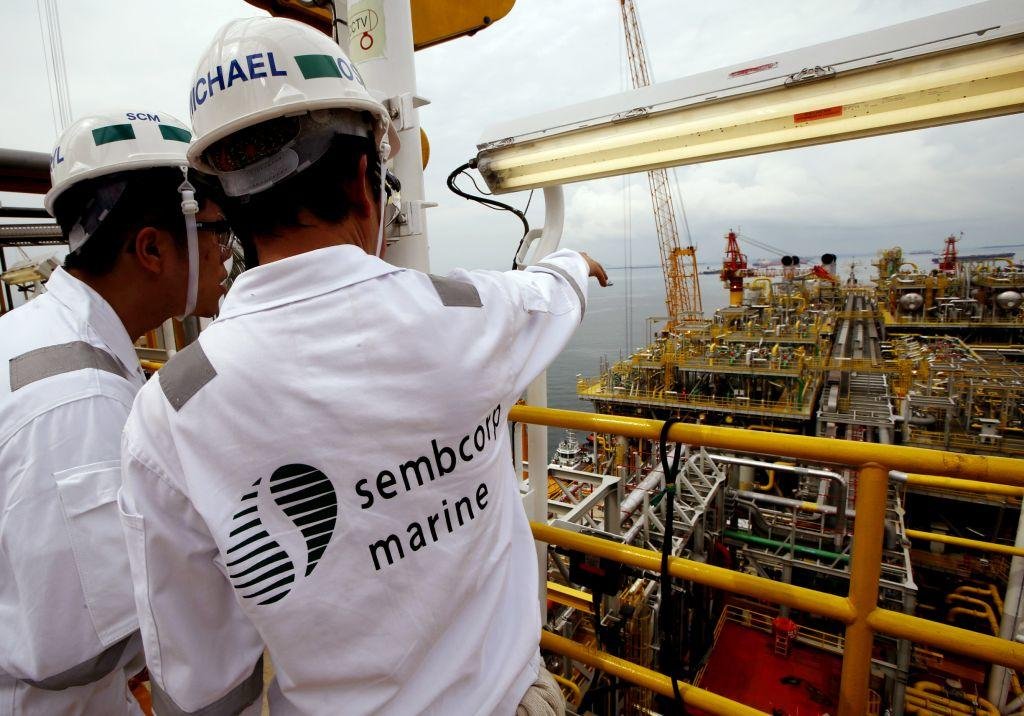 Sembcorp Marine recently secured new contracts worth about S$175 million, for projects comprising the design and construction of a 12,000-cubic-metre (cbm) LNG bunker vessel as well as repair and modernisation works on 13 cruise ships.
This marks the biggest vessel of its kind built in Singapore, for delivery to Mitsui O.S.K. Lines in early 2021. Although the contract size may be huge, it is a small compared to the firm's total net order book of $6.21 billion as at end December 2018.
Furthermore, Sembcorp marine had a net loss of $74 million in FY2018, compared with a net profit of $260 million yoy. Net gearing came up to 1.44 times 0pposed to 1.13 times at end 4Q/FY 2017.
Sembcorp Marine was trading at S$1.73 on Wednesday. At that price, the O&G operator is valued at 1.5x times its book value. In prudence, the Board is not recommending the payment of any dividend this year.
Record FY2018 with Koufu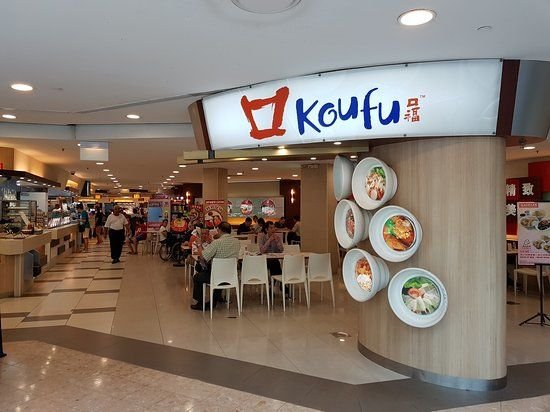 Koufu needs no introduction as it is one of the most established and largest operators and
managers of food courts and coffee shops in Singapore, with a presence in Macau. Koufu just released its FY2018 results – full year revenue came in at a record $223.8 million, up 3.3% from last year.
However, net profits attributable to owners of the company dropped 8.8% yoy to $24.5 million largely due to one-off IPO transaction costs of S$1.5 million .
Growth prospects look bright for Koufu as they embark on 2 main initiatives:
Extend Koufu's geographical footprint in Macau and other markets. Focus on bringing brands like R&B Tea and Elemen, which showed potential beyond the local market to expand overseas.
The upcoming integrated facility in Woodlands (expected to complete by 1H 2020) is over 5 times larger than its existing central kitchens and HQ. It will help drive cost savings and provide the backbone to cater more supply to its outlets in the future.
Koufu Group last changed hands at $0.63, same as its IPO price, with a P/E ratio of 14.3x and 3.5% dividend yield.
Want to find out more interesting stocks and be at the forefront of such developments? Sign up to our weekly newsletter here!