Occasionally, I would like to look at insider or share buybacks to see if I am lucky to spot any hidden gems. In fact, this is also one of the more commonly used strategies by investors. Why is that so?
As the legendary Fund manager Peter Lynch once said,
"Insiders might sell their shares for any number of reasons, but they buy them for only on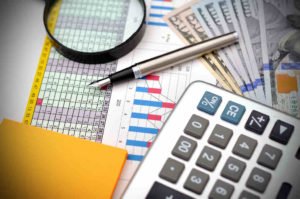 e: they think the price will rise."
In short, a company's management would only purchase the stock or initiate share buybacks when they perceive that the stock is undervalued. Hence, it makes sense for investors (like You and Me) to do some further research to see if the stock is really a bargain per se.
With these in mind, let's zoom into 2 interesting companies I've cherry picked which have recently seen insiders buy shares.
Jumbo Group (SGX: 42R)
Jumbo Group may be best known for its flagship Jumbo Group Seafood restaurants located around Singapore. On top of that, the company also owns and operates other brands such as JPot, Ng Ah Shio Bak Kut Teh and Yoshimaru Ramen among others. It currently has 23 restaurants in Singapore, China and Japan and is looking to penetrate the Vietnam market through franchising lately.
On 13th January, Mr Ron Sim, OSIM Founder & CEO, bought 32 million shares (equivalent to 5% stake) over from Temasek Holdings. With that, his direct interest in Jumbo Group shot up to 10.005%, making him a substantial shareholder of the firm.
Jumbo Group's share price closed at S$0.775 on Wednesday after surging more than 80% over the past year. At that price, Jumbo Group is valued at 32.2 times its earnings and offers a 1.3% dividend yield.
Nobel Design Holdings Ltd (SGX: 547)
According to its website, lifestyle furnishing outfit provides interior and space planning services for both commercial and residential projects. Nobel also exclusively distributes and retail fine imported European home furnishings brands together with its house-labels. It also has a property development arm where it is constructing Marine Wharf East in London.
Mr. Terence Goon, Nobel's Group CEO and Group Managing Director, acquired 409,000 shares of the company on 18th January. The purchase raised his stake in Nobel from 14.18% to 14.37%.
Nobel's shares closed at S$0.41 each on Wednesday, giving the company a price-to-earnings ratio of only 4.4x and a dividend yield of 1.4%.
Fancy an Ebook that teaches you the hallmarks of multi-bagger stocks and how to find them? Simply click here to receive your copy of a brand-new FREE Ebook titled – "100 BAGGERS" by Christopher W. Mayer today!
Last but not least, do remember to Like us on Facebook too as we share the latest investing articles and stock case studies for you!