I got a question from my reader a while back. I decided that it is with everyone's best interests to learn together after soughting his permission so here goes:
Question:
Hi James,
I wonder if I could have your thoughts on the following companies:
1) UMS holdings and its foray into aerospace
2) Design Studio and the recent poor results
3) Spindex and the recent poor results
I have held DS and Spindex for some time now and am not sure whether the recent earnings misses constitute drops in fundamentals for the 2 companies.
Answer
In order to keep it concise, the answers will be split into 3 different parts to cater for each question/stock.
We will touch on the question for UMS holdings first.
1) UMS holdings and its foray into aerospace
The core business of UMS holdings is strong as shown by the bright outlook for its key customer – Applied Materials.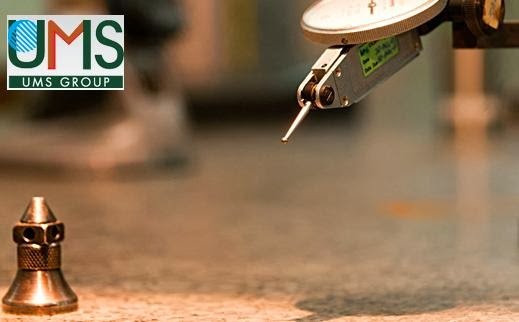 You can also infer that from the 2 brokerage reports
https://research.sginvestors.io/2018/03/ums-holdings-dbs-research-2018-02-28.html
https://research.sginvestors.io/2018/03/ums-holdings-ltd-cimb-research-2018-02-28.html
Find out more about UMS Holdings here -> https://www.smallcapasia.com/5-things-to-like-about-ums-holdings/
On the other hand, I believe you wish to understand more about its foray into aerospace by buying a bigger stake in JEP Holdings Limited (SGX: 5FA) instead. 
As per the business times article,
JEP recently opened a new 200,000 sq ft facility in Seletar Aerospace Park, which also offers UMS additional production capacity for immediate expansion to capitalise on the current semiconductor industry boom, UMS said.

"The aerospace industry has a long runway for growth. With our investment in JEP, which has both an excellent track record and strong customer base in aerospace, we are well-placed to accelerate our diversification strategy and grow our revenues in the coming years," added Mr Luong.

"Both UMS and JEP can combine our strengths and maximise operational synergies to capture growth opportunities in new markets such as China. JEP has already set up a joint-venture company in Kunshan, China to provide precision machining and engineering services to the bullish aerospace sector in China."
Zooming into JEP Holdings' Numbers
With that, I digged more into JEP holdings through Shareinvestor and obtained the relevant information shown below: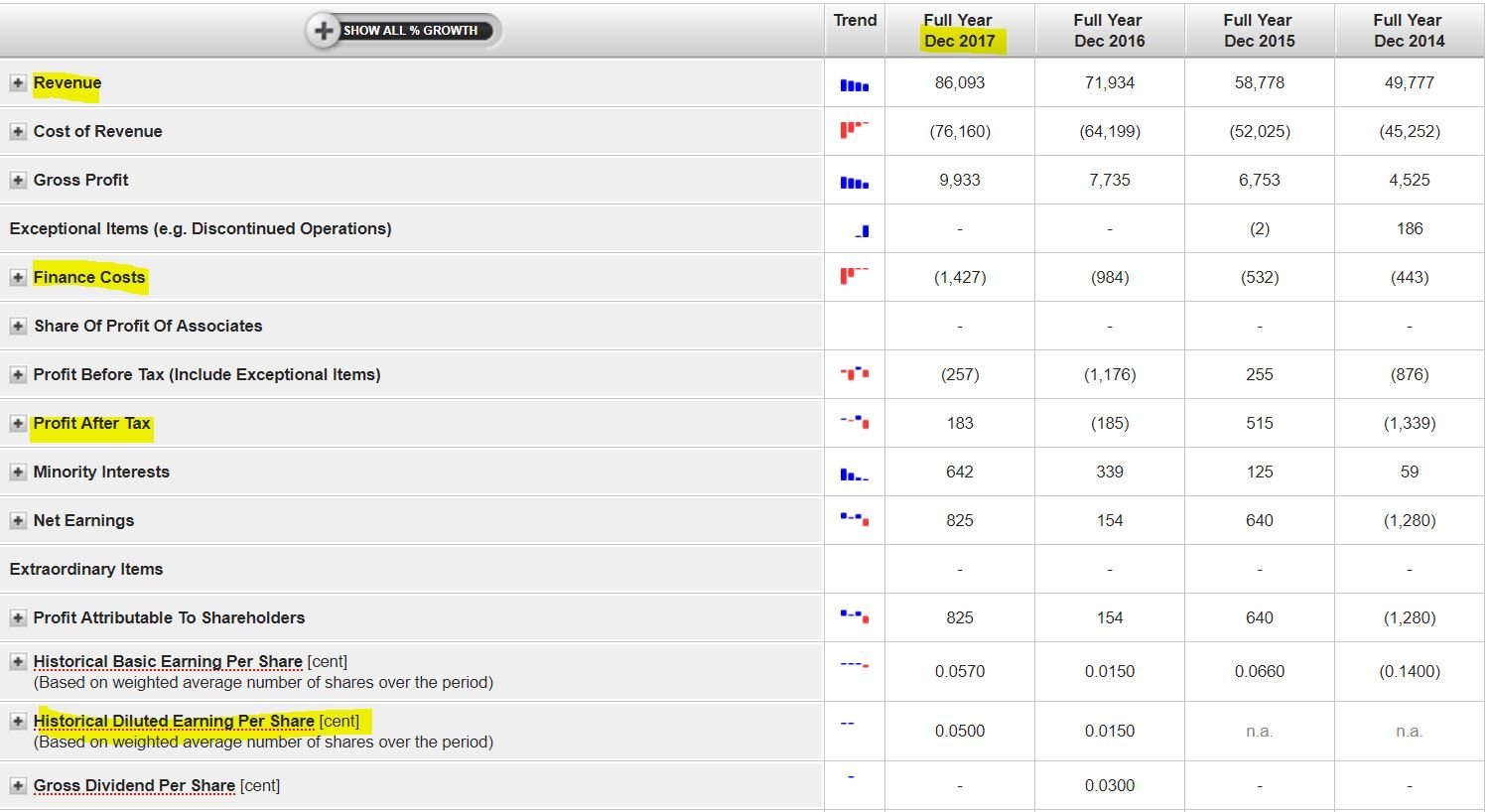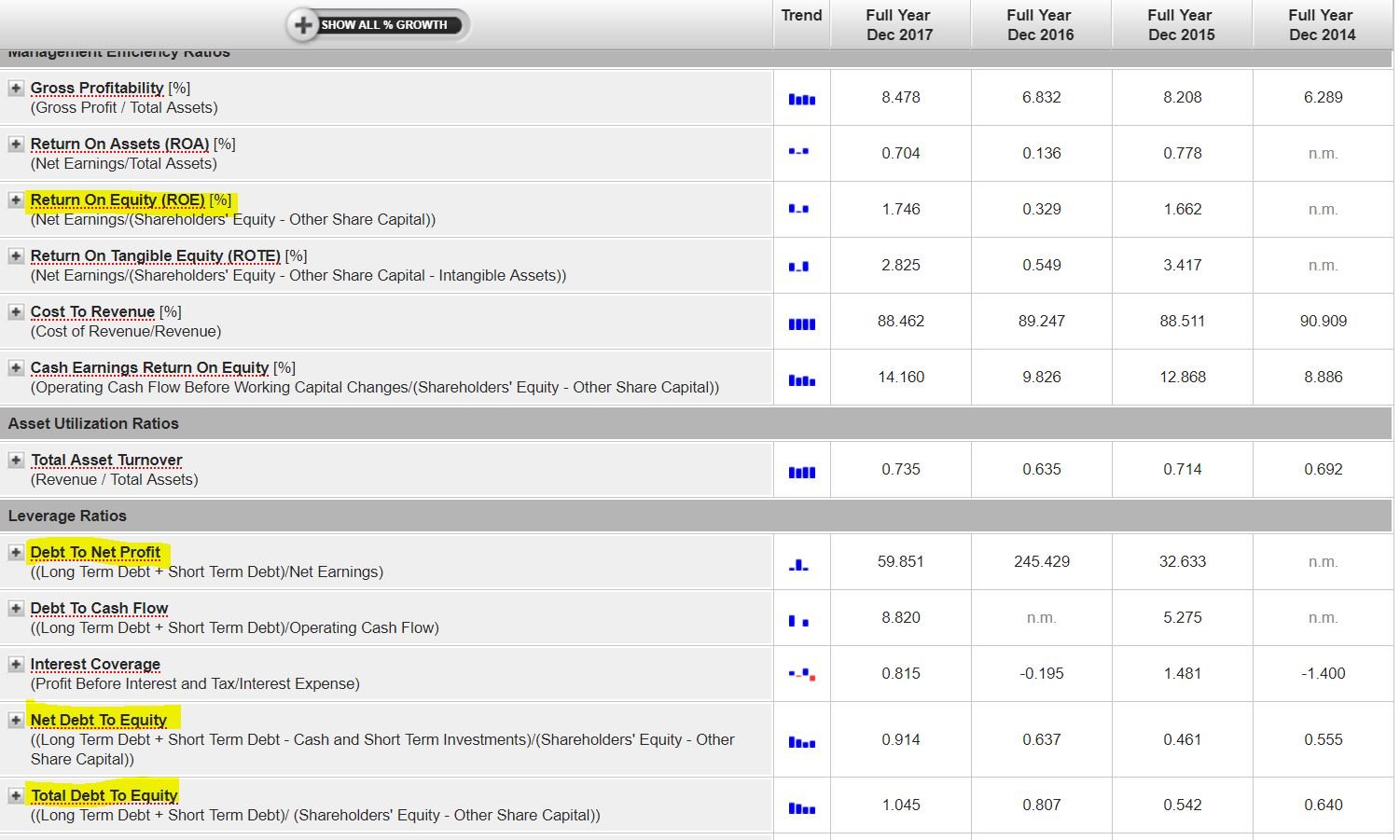 If you don't have the time to go through the above, here's a short summary of JEP Holdings' financials:
Revenue uptrend over 4 years
Finance costs uptrend too; substantial compared to net earnings
Net Profits fluctuating over 4 years
Poor ROE and Net profit margin of 1.7% and 0.8% as of 31 Dec 2017
Total Debt to Equity still manageable at 1.04x but Debt to Net Profit is an alarming 59.8x. Assuming earnings stay constant, this means that JEP will only clear off the debt from 60 years of profits!
Based on diluted EPS of 0.0005, P/E ratio stands at a whooping 142x!
Looking at the figures, it does seems that UMS is having a bad deal unless JEP Holdings' profits undergo a phenomenal raise (>142%).
On the other hand, UMS does seem to know what they are doing. Chairman and chief executive Andy Luong has said that the stake makes sense as it is part of the "group's strategy to diversify its revenue and income base into high-growth sectors beyond the semiconductor industry – specifically the aerospace industry."
All in all, I take it that its a prudent move to diversify by moving into a growth sector. However, going forward, I will want to see more deals coming up on the Aerospace segment to justify the high P/E premium UMS is paying for JEP holdings. going to utilize the extra space in JEP's new facility since UMS is experiencing higher orders. In addition, this is a long term
For more reading:
http://umsgroup.listedcompany.com/newsroom/20180227_175153_558_WN3DJ10YSY7LU3XQ.2.pdf
http://www.jep-holdings.com/jep_IR/jep.listedcompany.com/newsroom.html/year/news/2018/240118_JEP_Update_to_JV.pdf
http://www.jep-holdings.com/jep_IR/jep.listedcompany.com/newsroom.html/year/news/2018/260218_JEP_FY2017_Announcement.pdf
Fancy an Ebook that teaches you the hallmarks of multi-bagger stocks and how to find them? Simply click here to receive your copy of a brand-new FREE Ebook titled – "100 BAGGERS" by Christopher W. Mayer here today!
Last but not least, do remember to Like us on Facebook too as we share the latest investing articles and stock case studies for you!