June has been a month of excitement, especially in the cryptocurrency field. Bitcoin has dropped so much that the gain for the year has been annulled.
Stocks have also been exciting as well as many investors awaited the reactions of the FED to deal with possible high inflation.
We have identify 7 stocks that you should take note of for the month of July.
#1 Raffles Medical Group
UOB Kay Hian has maintained BUY rating on the stock with a target price of $1.27.
Main driver of the positive sentiment is due to "a recent MOU was signed with China Life Healthcare Investment, allowing RFMD's operations in China to have collaboration across the provision of medical services and healthcare financing.
This could see continued investment into China while a potential medical financing collaboration with China's largest life insurer would be a positive in our view."
>> Read more about the company here.
#2 Grand Venture Technology Ltd
CGS CIMB has maintained its ADD rating of the company with a target price of $1.12.
The positive macro environment is the main push for this price. " The Semiconductor Industry Association (SIA) updated that global sales of semiconductors were US$41.8bn in Apr 2021 (+1.9% mom, + 21.7% yoy).
SIA noted that the yoy growth was driven by rising sales across a range of chip products and throughout each of the world's major regional markets.
Regionally, month-to-month sales increased across all major regional markets:
the Americas (+3.3%),
Japan (+2.6%),
China (+2.3%) and
Europe (+1.6%)
On a year-on-year basis, chip sales increased in
China (+25.7%)
Europe (+20.1%)
Japan (+17.6%), and
the Americas (+14.3%)
We believe GVTL is a beneficiary of the strong semiconductor sales forecast for 2021 (the semiconductor segment was 71% of GVTL's 1Q21 revenue."
>> Read more about the company here.
#3 Q&M Dental Group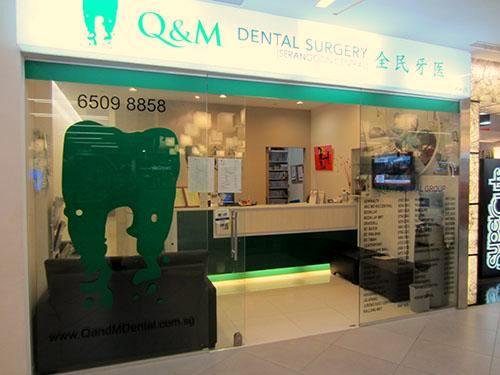 KGI has maintained its Outperform rating on the company with a target price of $0.91.
The positive sentiment is because " In 1Q21, the group generated S$4.6mn sales from its equipment and lab tests segment (from S$1.6mn in 1Q20), a significant part contributed from its investment in medical tech firm Acumen Diagnostics.
Given the continued need for Covid-19 testing regardless of the availability of vaccines, we are confident on the outlook of Acumen Diagnostics in the short-medium term.
Another important factor is "Q&M was able to benefit clearly from the rebound in Singapore, in addition to the surprisingly strong maiden contribution from Acumen Diagnostics, which the group had invested in last year.
Core PATMI (excluding other gains and associate losses) tripled from S$2.3mn in 1Q20 to S$6.8mn in 1Q21. The group expects growth to be driven both by the dental and Covid-19 lab tests business."
>> Read more about the company here.
#4 Netlink NBN Trust
UOB Kay Hian has maintained its rating on the company with a BUY rating on the stock with a target price of $1.08.
The conviction of the analysts comes from the fact that "Netlink is evaluating potential new investments to drive future earnings. Importantly, management is cognisant of Netlink's profile as a high-yielding, safe haven stock.
Key criteria of any new investments would include country risk premium and assets with stable cash flows. Netlink will have sufficient headroom to drive its acquisition ambition and offer a sustainable dividend yield of 5%. "
>> Read more about the company here.
#5 Singapore Exchange Limited
Phillip Capital has maintained a rating of Accumulate and with its target price at $11.25.
The remarkable future of the company is due to a "Focus on building multi-asset exchange".
SGX remains committed to expanding its suite of products through strategic partnerships and new product development for newly-acquired businesses with the aim of serving clients end to end.
Fixed Income, Currencies and Commodities (FICC) and Data Connectivity and Indices (DCI) made up 33% of its revenue in 1HFY21, up from 20% in FY15 .
FICC and DCI will remain its growth engines, providing opportunities from cross-selling and new client acquisitions to an enlarged trading network.
The exchange will deploy proceeds from its recent bond issuance of S$380mn to scale up its presence in FICC and DCI."
>> Read more about the company here.
#6 iX Biopharma Ltd
Phillip Capital has maintained its BUY rating on the company with a target price of $0.445.
The main driver of the sentiment is mainly because of "potential application of Wafermine has extended further, from the treatment of acute pain to depression and now to Complex Regional Pain Syndrome (CRPS).
Wafer capacity expansion in Australia is on track to commence in July 2021. It will cater to demand for Entity nutraceuticals in China and Xativa medicinal cannabis in Australia."
>> Read more about the company here.
#7 Marco Polo Marine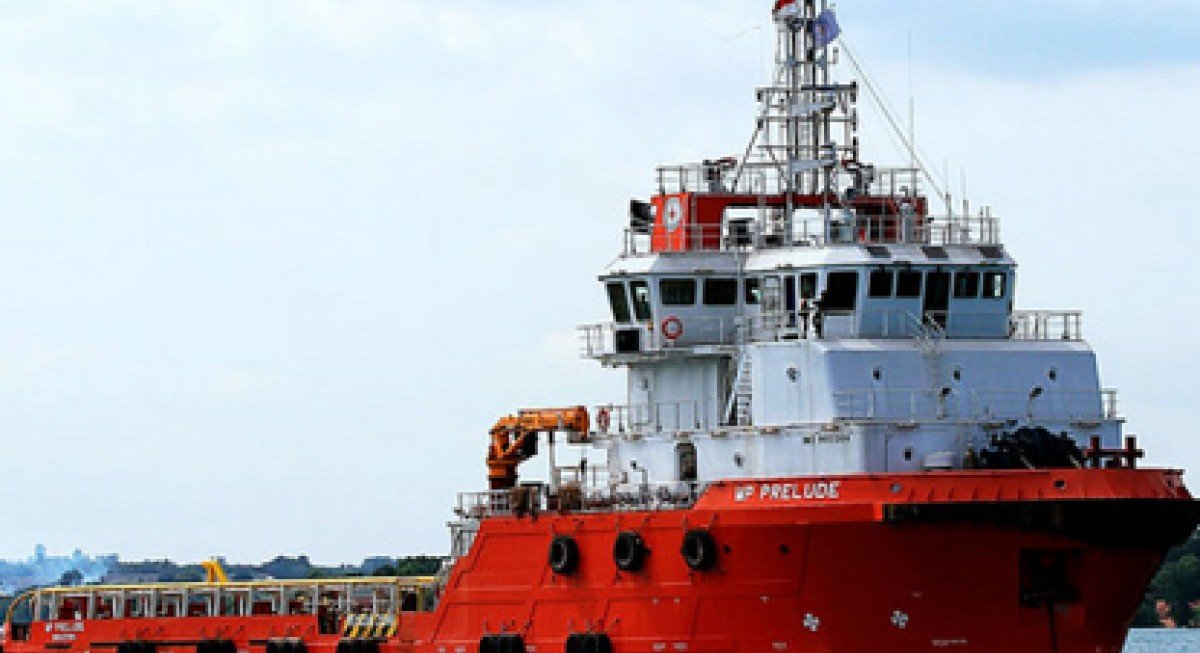 RHB has maintained its BUY rating on the company with a target price of $0.041.
The extremely positive sentiment is because the "management has been actively
diversifying and expanding MPM's activities beyond the O&G industry.
As of 1H21, 20% of its utilised vessels are working on offshore windfarm projects in Taiwan. It has an edge there due to 3 reasons:
The vessels working on the Taiwanese windfarm projects must not be made in China
The ages of its ships are also below 12 years (80-90% of the OSVs in the region that are below 12 years old are built in China)
MPM's vessels are more than well equipped, as offshore O&G activities have more stringent requirements.
We believe RE is a potential major growth driver – especially with the influx of investments coming into this space.
We believe that MPM will expand its operations in Taiwan, and will likely look to double its chartering fleet in this space by end-1Q22 – then have at least 50% of its fleet servicing the RE sector by 4Q22.
We expect the utilisation rate of its chartering fleet – which is around 60% currently – to rise to about 80% by 2H22.
This would also lift its charter rates, thereby further improving its margins and profitability"
>> Read more about the company here.
Billionaire Warren Buffett is arguably the most successful investor of all time.
Learn the secrets to Warren Buffett's investment success by downloading the Free Guide below: