By now, you would probably have heard of the shocking news that Sembcorp Marine is announcing a massive rights issue + Sembcorp Industries (SCI:SP) is also looking to spin off Sembcorp Marine (SMM:SP) by a proposed distribution (in SMM shares).
I shall not bore you on the full transaction details as its heavily covered by the presentation and news sources. But if you want a full view of what's going on, you can check out Sembcorp Marine's presentation slides here.
Below are few quick things investors should know:
1. Sembcorp Marine's EX-rights issue price at S$0.308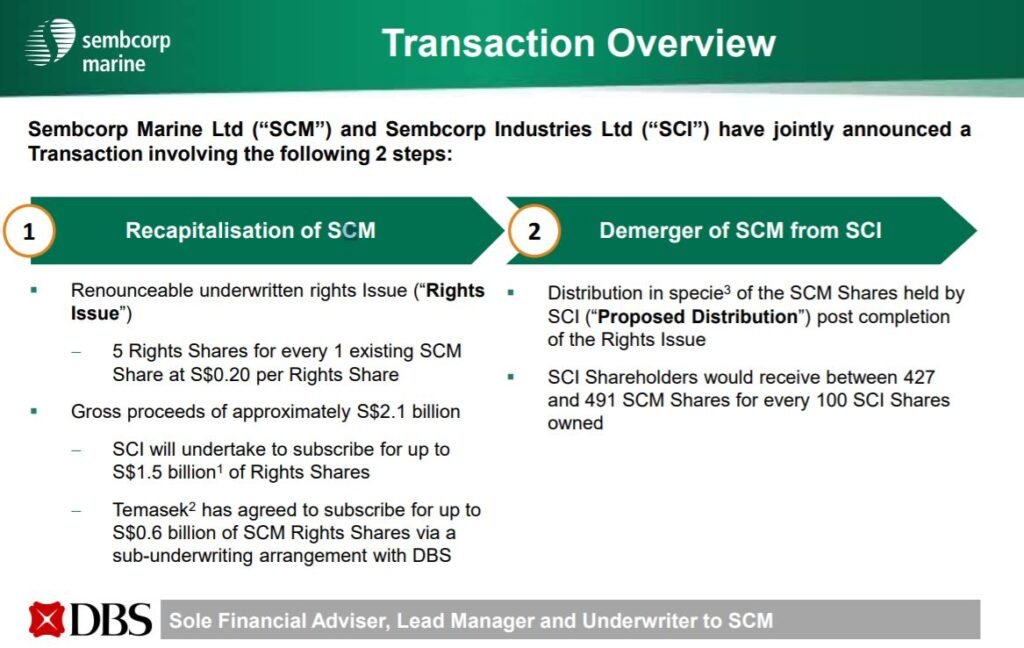 Based on the above, I calculated it on excel how much existing Sembcorp Marine shareholder will lose out if they don't go for the highly dilutive rights issue given that the Theoretical Ex Rights Price is S$0.308.
Next up, we look at Sembcorp Industries to see if its a good buy now.
2. Is SembCorp Industries a Good Buy Now?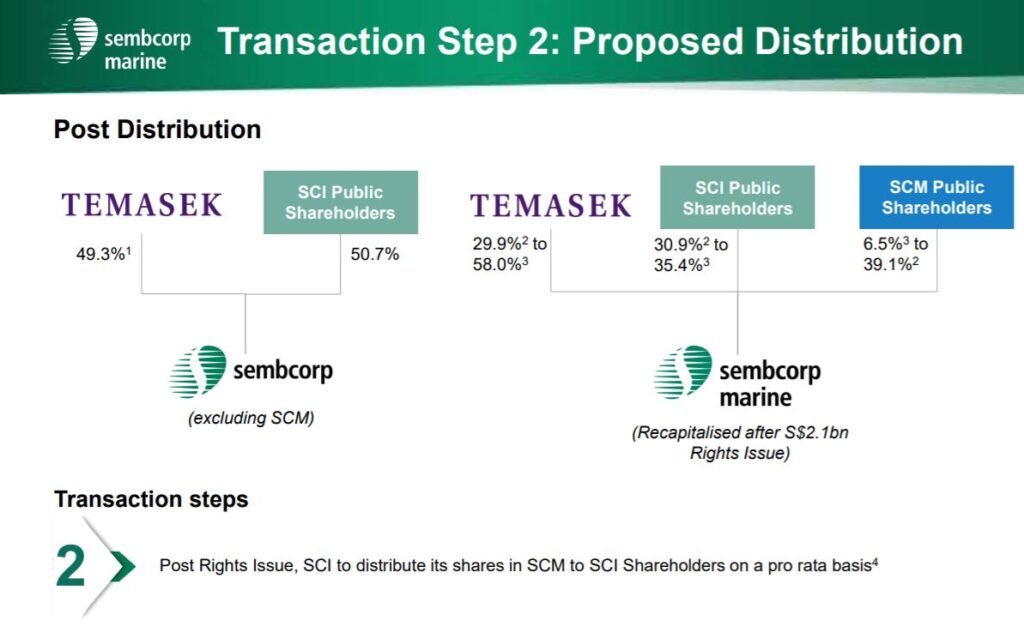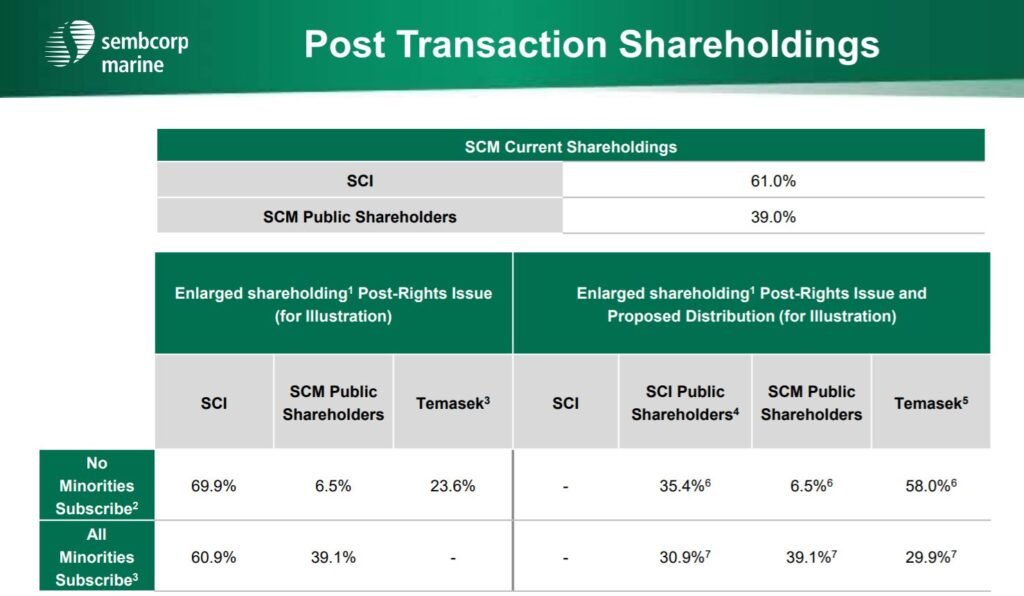 Post-rights issue + Proposed distribution, Sembcorp industries will own 0% of sembcorp marine, down from a 61.0% current stake!
Digging into Sembcorp Industries' latest corporate presentation during their AGM on 21 May 2020, the marine business is making losses of S$85 million.

Assuming we take out the S$85 million losses, SCI will be making S$312 million. Divided by their shares outstanding of 1.79 billion, you get a rough EPS of S$0.174 excluding Sembcorp Marine.
With its share price trading at S$1.53, you are getting a P/E ratio of 8.79x. Moreover, you would be able to get a 'special dividend' of at least 85% (from sembcorp marine's shares) as shown below:

Plugging in a median 12x P/E ratio and EPS of $0.174, its share price will go up to $2.09.
Blue-Sky Tentative Returns =
($2.09 – $1.53)/1.53 + special dividend yield of 86% + usual yield of 3.3% = 125.9%! 
Disclaimer: the above is for information purposes only. Please do your own due diligence and consult your trading representative for any financial advice.
What are your thoughts on the potential returns? Is it too high to be true?
I would like to know your thoughts so please comment down below~
Free Excel to calculate your own 'target price'
No one knows what will happen to share prices but we can be more prepared with calculated risks.
If you want the excel calculator i used above, you can download it for FREE here. You just need to input the yellow highlighted cells to calculate your own 'target price'.
Want more of such top ideas and exclusive content? Subscribe to our FREE newsletter here and get our "36 Timeless Investment Principles & Checklists" guide as an instant download.