Excerpts from DBS Group Research report
Nanofilm Technologies (SGX: MZH)
Recovery in supply but end demand dampened
Global demand for 3C affected by inflation and rising risk of recession
Hiccup in wearables market; weaker outlook for PC market
Cut FY22F/23F earnings by 5% each; maintain BUY with lower TP of S$3.70
Recovery in supply but end demand dampened in near term
Nanofilm Technologies was affected by the supply chain disruptions last year while demand was strong. With the worst in supply chain disruptions likely behind us, the group is expected to rebound strongly.
However, given the recent weakness in end market demand for electronic devices such as smartphones, wearables, and PCs, we have toned down our earnings projections for FY22F and FY23F by 5% each.
Nanofilm has c.63% revenue exposure to the 3C (Consumer Electronics, Communication, and Computers) segment as at 1Q22.
Nanofilm Technologies earnings growth still decent
Despite the cut in earnings, the earnings growth of 22%/17% for FY22F/23F, vs. 29%/17% previously, is still decent.
With investments made in the new Shanghai Plant 2, which is about double the size of Plant 1, and additional equipment to significantly boost the group's long-term production capacity, Nanofilm is well positioned for growth.
Growth is supported by a strong balance sheet with net cash of S$146m as at end-December 2021 and the new Shanghai Plant 2, which still has ample room for expansion.
Valuation/Recommendation
TP of S$3.70 on PE valuation. We have switched the valuation methodology from a PEG basis to a PE basis, to be in line with other technology stocks in our coverage.
Our new TP of S$3.70 is pegged to 32x PE on FY22F earnings. This level is -0.5SD from the average since listing and also coincides with the PE upon listing in October 2020. We are optimistic that the group is well positioned for growth with the multiple growth engines in place.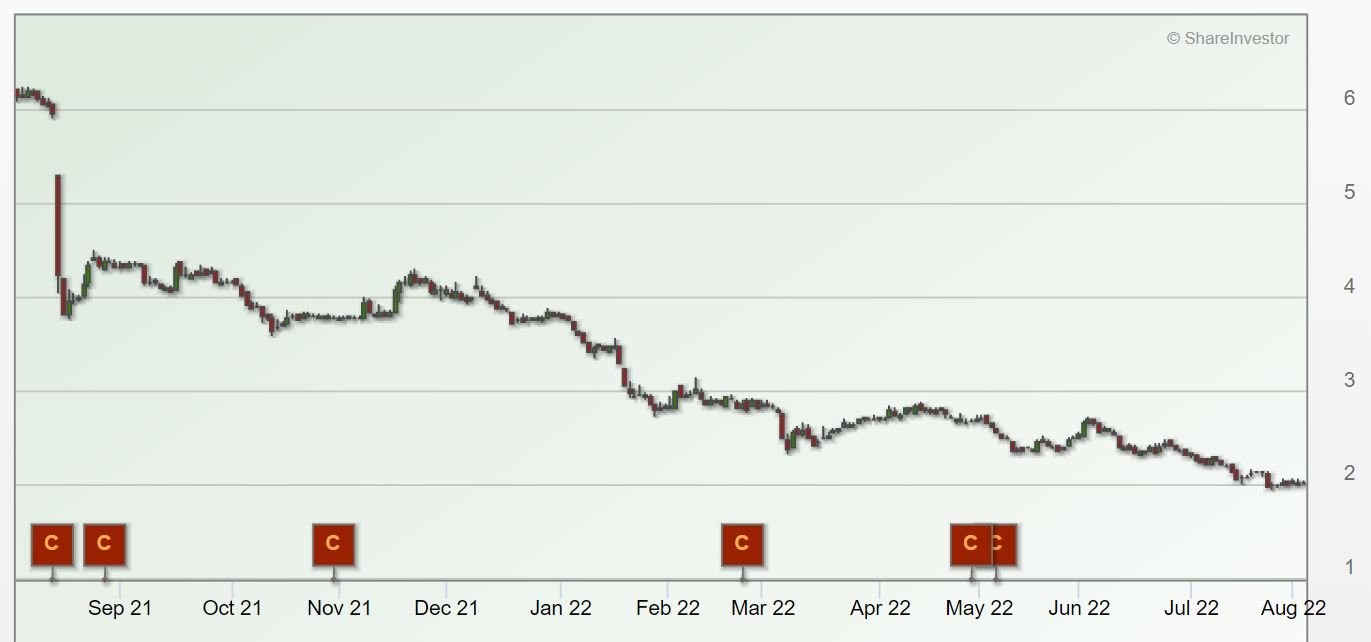 You can find the full report here  and the company website here