Excerpts from DBS Group Research report
EC World Reit (SGX: BWCU)
EC World Reit (ECWREIT) divestments to face potential delay with Purchaser's failure to obtain Transaction Financing
A delay in divestment  to refinance expiring loans
Worst case scenario a termination of the divestment and a need for equity fund raising
Downgrade to FULLY VALUED on uncertainties surrounding ECWREIT; lower TP of S$0.40
Fresh doubts cast on its ability to refinance loans
It was recently announced that the proposed divestments of two of its assets may potentially be delayed. A delay in the divestments could lead to a breach by ECWREIT's lenders to refinance both offshore and onshore loans due on 30 April 2023.
We have adjusted our TP and recommendation to account for this uncertainty.
Will the proposed divestment to sponsor pass the shareholder test?
With the manager entering into an MOU with the sponsor for the sale of two assets totalling about S$432.8m (at last valuation), funds received by the REIT will be more than sufficient to pare down its loans (25% by endDec 22) and pay a special dividend to unitholders.
Given that it's an interested party transaction (IPT), we envision unitholders only accepting a deal that is valued close to NAV.
Inherent organic growth in the portfolio underpinned by master leases
Rental escalations ranging from 1.0% to 2.5% built into its master leases ensures organic growth in ECWREIT's earnings. Moreover, multi-tenanted assets that cater to the fast-growing logistics industry also have the potential to deliver revenue growth.
Valuation/Recommendation
Our TP of S$0.40 is based on a DCF valuation and considers ECWREIT's historical P/NAV multiple and risks arising from uncertainties in refinancing outstanding loans.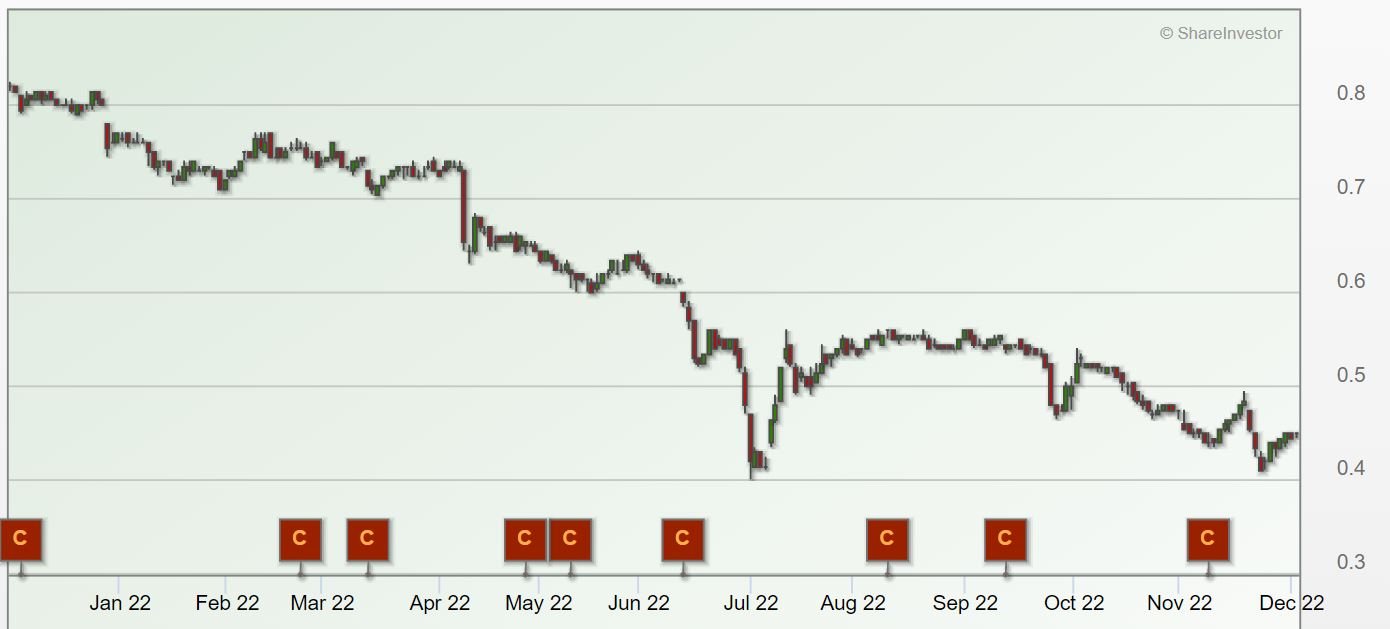 You can find the full report here and the company website here