On 6 September 2021, CEKD Bhd issued its IPO Prospectus and thus, opened its invitation to subscribe its IPO shares at 48 sen a share.
The invitation to buy IPO shares of CEKD Bhd shall end on 17 September 2021 at 5.00 pm and the date of listing is fixed on 29 September 2021.
You can download CEKD's IPO Prospectus to study the company at these links: Part 1, Part 2, Part 3, and Part 4. 
Alternatively, you could read this write-up where I had summarised 7 key things to know about CEKD before you invest into it: 
#1 CEKD's Business Model 
CEKD manufactures die-cutting moulds and trading of related consumables and tools and accessories, mainly to the paper printing and packaging industry, E&E industry and other industries such as automotive, plastic packaging, textile, and leather industries.
CEKD derives 80% of its sales from manufacturing activities.
#2 CEKD's Financial Results 
CEKD reported a small dip in revenues from RM 28.7 million in 2018 to RM 26.4 million in 2020. Its shareholders' earnings have dropped, from RM 6.8 million in 2018 to RM 6.0 million in 2020.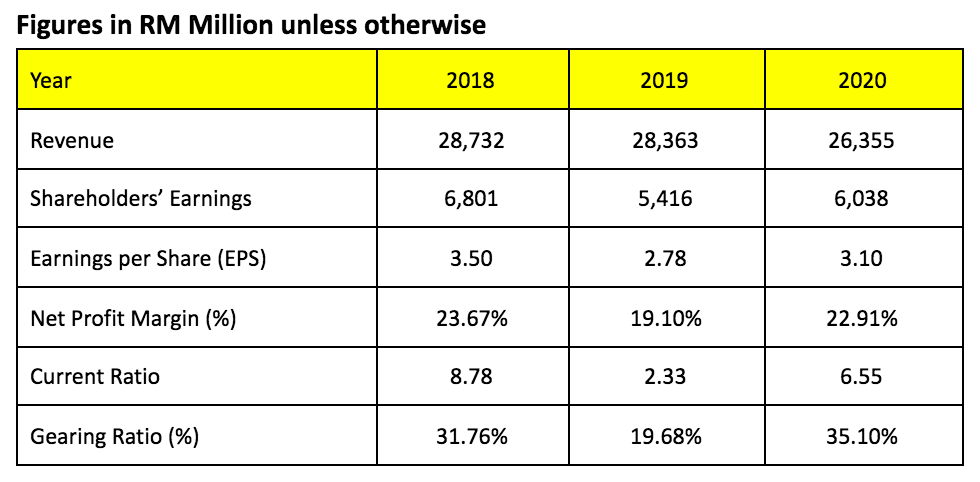 The slight dip in revenues was due to lower quantity in die-cutting moulds from 110,419 units in 2018 to 104,542 units in 2020. 
In 2019, it recorded a decline in earnings due to higher staff costs, as a result of yearly staff salary increment and bonus. In 2020, it has recorded a slight growth in earnings. This is due to a reduction in headcount for CEKD had centralised its purchasing, accounts, administration and HR functions. 
In relation to its balance sheet, CEKD had maintained above 1.0 in current ratio and below 50% in its gearing ratio in 2018-2020. 
In 2018-2020, CEKD generated RM 24.5 million in cash flow from operations.
#3 Utilisation of CEKD IPO Proceeds
CEKD plans to raise a gross proceeds of RM 24.3 million from its IPO proceeds. Of which, CEKD intends to utilise them in the following manner:

The items include:
1. Acquisition of 1 Factory 
Presently, CEKD is renting 1 unit of 2½-storey detached factory and two units of  intermediate 1½-storey terrace factory at Kepong, Kuala Lumpur.
Its total rental expenses is RM 0.37 million per annum. CEKD budgets RM 8.80 million to buy a factory to consolidate its operations at two factories into one. 
2. Purchase of New Machineries
In addition, CEKD budgets RM 3.00 million to purchase the following materials: 

3. Upgrade and Development of Computer Software and Server
CEKD budgets RM 1.3 million to upgrade its computer software and server. This includes: 

4. Repayment of Bank Borrowings 
CEKD Berhad allocated RM 4.0 million to repay its term loan from CIMB. Based on 3.4% in interest rate, it expects to save RM 0.14 million in interest savings per year. 
5. General Working Capital 
CEKD Berhad budgets RM 2.68 million in buying raw materials which include steel rules and baseboard. 
6. Marketing Activities 
CEKD Berhad budgets RM 1.5 million on marketing to enhance its product awareness in Southeast Asia to increase its export sales.
They include product demonstration and regional trade events and exhibitions and advertising in international trade magazines. 
7. Estimated Listing Expenses
This would mainly include professional fees, underwriting, placement, and brokerage fees.
#4 Major Dependents
They are as follows: 
1. Concentration Risk of Key Customers 
The company derives 28.5% of its total revenues in 2020 from its top 5 customers. They include:
2. Concentration Risk of Key Suppliers
CEKD's top 5 suppliers accounted for 54% of its total purchases in 2020.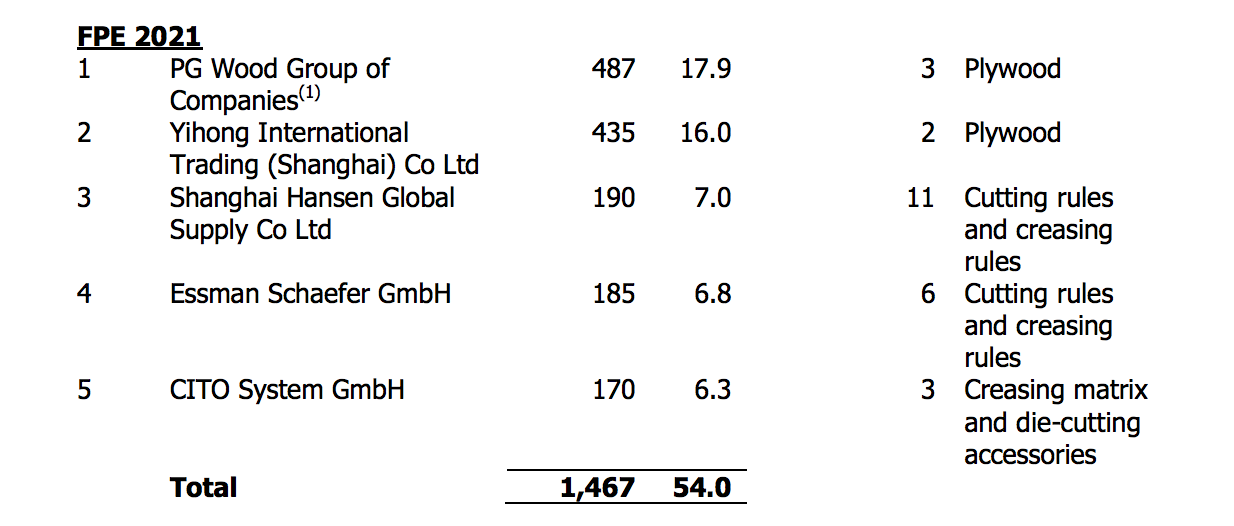 3. Cash Cycle 
In 2020, CEKD has a cash cycle of 352 days, an increase from 250 days. As such, it means that CEKD had taken more time to convert its raw materials into cash.

#5: CEKD Post IPO's Major Shareholders 
After issuance of IPO shares, CEKD's key shareholder is CEKD Holdings Sdn Bhd, where its substantial shareholders include:
Mr. Yap Tian Tion is appointed as the Deputy Executive Chairman of CEKD while Yap Kai Ning, his daughter, is made the Managing Director of CEKD. 
Last but not least, Ms. Yap Kai Min, another daughter, is the Chief Operating Officer (COO) of CEKD. 
The post-IPO stake of 74.0% means that CEKD Berhad is likely still a family-run business moving forward.
#6 Dividend Policy 
CEKD presently does not have any formal dividend policy.
#7 CEKD IPO P/E Ratio 
After its IPO listing, it would have 194.6 million ordinary shares issued. 
Hence, its market capitalisation would be lifted up to RM 93.4 million based on its offering of 48 sen per IPO share.
In 2020, it reported shareholders' earnings of RM 6.034 million. Thus, its P/E Ratio is around 15.48x. 
Conclusion on CEKD IPO
CEKD has recorded a small decline in sales and profits in 2018-2020. In 2021, its business activities were disrupted due to the implementation of MCO. 
Moving forward, CEKD intends to purchase two new factories at Kepong, where the first factory shall be financed by this IPO exercise and its second factory will be financed later through internally generated funds and / or bank borrowings. 
These are intended to consolidate its current operations in 3 different locations into two so that its operations are more efficient. 
In addition, it plans to upgrade its computer software and server and would be enhancing its efforts to market its products in Southeast Asia to sustain growth. 
Thus, all in all, investors should be aware of potential risks and rewards in both the short and long term before investing into CEKD.