Every investor's attention was on the US Fed to predict how aggressive the Fed might be in hiking rates.
With the Fed 'only' increasing it by 0.75%, many oversold stocks rallied hard pursuant to the announcement.
In Singapore, the government is trying to stem inflation by appreciating the SGD and thus, things are generally much better controlled compared to other countries.
We are always looking out for stable companies to sit out all these volatilities and have shortlisted 7 'analysts' positive' stocks below that will make the cut.
Stock Idea #1 HRnetGroup Limited
CGS CIMB has maintained its Add rating on the stock with a target price of $1.15.
With Singapore jobs market in outstanding recovery mode and companies are in the need for strong talents, it bodes well for the company.
"The outlook for talent demand appears robust, based on the outlook commentary from global recruitment services peers (Fig. 3).
Key takeaways from their latest results include:
1) 1QCY22 has been an exceptional quarter for many  recruitment services firms (especially in Asia Pacific) as labour markets rebounded, and
2) wage inflation and shortage of talent are key drivers of rising salaries; these are expected to continue in the near term.
We expect HRnet's permanent placement business to continue benefiting from these trends and reaffirm our expectation of FY22F GPM expansion"
>> Read more about the company here.
Stock Idea #2 UnUsUaL Limited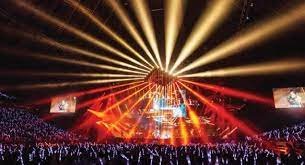 KGI Research has initiated with an Outperform rating on the company with a target price of $0.192.
The reopening of countries and availability of singers travelling, holding concerts are definitely factors that will aid the company.
"Pollstar notes that globally, 1Q22 ticket sales have recovered to USD1.09bn from 1Q21's USD30m. Nonetheless, there is USD0.9-1.3bn gap from pre-pandemic levels, which is presumably left for Asia to fill as the region has only recently started to lift pandemic curbs.
Data from Google tallies with our prognostication as UNU's key primary markets start to see marked action both on search trends and mobility.
On the supply side of the equation, artistes are also stepping up their plans for tours across cities to reach out to their fanbase and remain relevant.
In terms of pipeline, UNU has already announced a bevy of tours in home market, Singapore. Based on announcements as well as UNU's track record, we believe that UNU has essentially secured 27.3% of our FY23F ticket sales forecasts.
This gives us confidence that as more markets open, UNU would be able to potentially better our conservative numbers."
Read more about the company here.
Stock Idea #3 ComfortDelgro Corporation
UOB Kay Hian has maintained its Buy rating on the company with a target price of $1.73.
The transition to endemic living in Singapore will bring about more consumers travelling on both private and public transport.
"SBS Transit experienced a strong recovery in rail ridership for May 22 (+56.8% yoy, +4.6% mom), forming 81% of pre-pandemic levels (May 19).
We reckon that this is due to more office workers returning to office spaces and the removal of dine-in group size limits.
According to Land Transport Authority (LTA), passenger demand for point to point trips has gradually improved, albeit seeing slight dips due to COVID-19 outbreaks. Overall, we expect rail and taxi ridership to reach near pre-pandemic levels by 1Q23. "
>> Read more about the company here.
Stock Idea #4 OCBC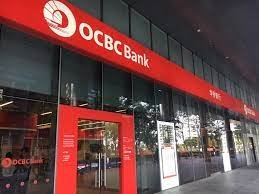 CGS CIMB has maintained its ADD rating on the company with a target price of $14.20.
With interest rates increasing across the world, higher net income margin is expected, thus helping the bank on its bottom line.
"We expect OCBC to post c.S$1.3bn net profit for 2Q22F (-2% qoq, +15% yoy). Benchmark rates have accelerated following the FFR hike of 50bp/75bp in May/Jun 22.
As such, we expect a quicker pace of NIM expansion notwithstanding the c.3-6-month lag time for the repricing of loan portfolios and stronger outflow of CASA deposits into fixed deposits.
In terms of composition, we understand that 80% of OCBC's S$ loan book is based on floating rate and two-thirds of its US$ loan book is on a floating rate.
On balance, average quarterly 3MSIBOR/3MSIBOR/3MLIBOR/1MSORA rose 68bp/89bp/ 99bp/39bp qoq in 2Q22F to 1.2%/1.4%/1.5%/0.6%. We expect OCBC's NIM to rise c.9bp qoq to 1.64% in 2Q22F.
Based on our analysis, a NIM of c.1.7% in FY22F (vs. our expectation of c.1.6%) would raise our FY22F EPS forecast by c.7.5%. Meanwhile, we think its loan growth could be relatively muted in 2Q22F (c.1% qoq) as customers remain cautious. As such, we anticipate loan-related non-II income lines to be softer qoq as well. "
>> Read more about the company here.
Stock Idea #5 Venture Corporation
UOB KAY HIAN has maintained its BUY rating on the stock and with its target price at $22.80.
Capable management and the unique position of the company in chips industry will help it with the recovery.
"VMS continues to see component shortages and expects these shortages to ease in 2023. However, VMS does not expect any major disruptions to its production as it has several initiatives to overcome supply chain disruptions, which include:
a) redesigning products to reduce dependency on parts that are in shortage,
b) working with customers to obtain a longer order forecast for better procurement and production planning and
c) increasing stockpiles of inventories and sharing the working capital burden with customers.
Combined with its strong design and R&D capabilities, VMS is able to provide unique solutions to win market share and clients that are of high quality amid this uncertain environment.
In addition, VMS is sourcing its components globally and has recently started to see an improvement in the supply of semiconductor chips in China as more local manufacturers are manufacturing their own chips to overcome the supply shortage issues, risk of sanctions and tariffs by the US. "
>> Read more about the company here.
Stock Idea #6 Yangzijiang Shipbuilding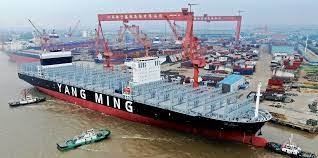 CGS CIMB has maintained its ADD rating on the company with a target price of $1.63.
Pivoting to a new growth area and with quick execution bodes well for the company's future.
"Pivoting to LNG carriers for future growth; positive for its ESG."
We estimate that these 4 units of 8,000 TEU LNG dual-fuel containerships secured from PIL are w orth US$100m/vessel.
The 4 units of 8,000 TEU LNG dual-fuel containerships w ill be equipped with a selfdeveloped GTT Mark III membrane containment tank system that is ammonia-ready.
Ammonia-ready fuel tanks provide shipowners with the flexibility to switch to ammonia, which is a zero-carbon fuel.
According to YZJ, the GTT Mark III technology signifies its breakthrough into Type 'C' tanks, w hich can be applied to build larger LNG carriers, enabling YZJ to further penetrate the clean energy sector and the LNG market"
>> Read more about the company here.
Stock Idea #7 REX international Holding
UOB Kay Hian has maintained its Buy rating on the company with a target price of $0.45.
Backed by the super oil cycle and high oil prices, the company is a good investment for this cycle.
"With major oil producers Saudi Arabia and the United Arab Emirates unable to boost output and the possibility of price caps on Russian oil, oil prices are expected to stay elevated going to 3Q22.
Demand for oil is expected to pass pre-pandemic levels, according to OPEC, although the risks of a recession, China's COVID-19 lockdowns and worsening geo-political developments may soften demand.
Supply is expected to improve as OPEC has committed to phase out production cuts and boost production in Jul-Aug 22.
However, the upcoming hurricane season in the Gulf of Mexico along with political unrest in Libya and Ecuador may hamper oil production.
Consensus is now forecasting 3Q22 and 4Q22 Brent prices of US$109/bbl and US$102/bbl (2022: US$107/bbl, 2023: US$95/bbl).
Backed by a strong 7.7% 2023 dividend yield, we opine that Rex is an attractive pure-play on the ongoing oil super cycle at current price levels"
>> Read more about the company here.