The coronavirus has indeed disrupted many people's lives and businesses across the whole globe. We are seeing oil prices dropping below zero – 1st ever in history and unemployment numbers soaring in the U.S.
This also led to many of the governments issuing unprecedented stimulus packages to steer the economy back to recovery.
How Singapore is dealing with the COVID-19 virus
Back on our local shores – Singapore, the government even came up with 3 separate budget packages:
Budget 2020,
Resilience Budget and
Solidarity Budget
You can read all about them in a summary here.
While getting free money from our 'ah gong' government is cool, the lockdown definitely isn't. What was a 1 month 'Circuit Breaker' became extended to 2 months until 1 June.
Many of my friends or relatives cannot even meet their bf/gf… whoops! (maybe absence will make the heart grow fonder?) :p
As for my case, with the schools all closed for home-based learning… the kids are stuck at home with us.
I don't know how the other parents are coping but i was like nodding my head when my wife shared a similar situation of an instagram influencer (https://www.instagram.com/bigtreeandkoala/?hl=en) having to juggle both her work and kid at the same time.
Anyway, desperate times call for desperate measures so allow me to share 5 consumer 'staple' companies i use to survive this daily 'battlefield'.
#1 QAF Limited | Gardenia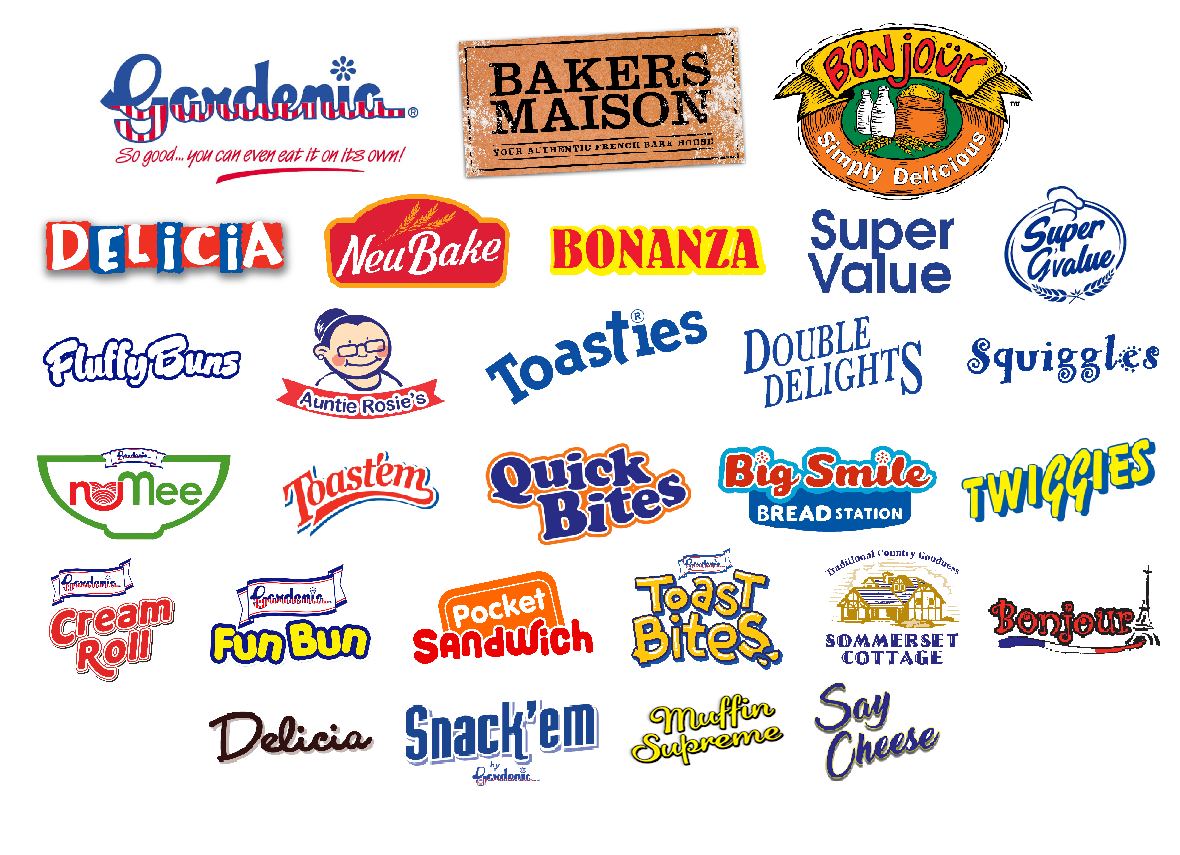 What is cheap, good, filling and right there for you every morning? Gardenia Bread!
Gardenia  is a key brand by QAF Limited although the latter still have other brands like Bonjour, CowHead, Bakers Maison etc. Visit their website here for a quick overview.
Here's the commentary on their latest results:
The Group remains focused on growing its core businesses which have seen steady revenue growth and,
barring unforeseen circumstances, this is expected to continue in 2020.

In Bakery, plant investments have borne fruit and some newer plants are expected to reach optimum capacity in the next two years. Planning is on-going to add bread, buns and rolls lines in Malaysia to cater to increasing demand. In the Philippines, the business strategy will be to increase bread per capita consumption through promotional activities and new product offerings, yet at the same time consolidating its expanded operations with a focus on its bottom line.

The main bread plant in Singapore has a minor refurbishment in Jan 2020 and further upgrading is being planned in conjunction with our newer facilities in the Farmland Malaysia plant in Johor.
QAF last closed at $0.82, which values it at a P/E of 17.1 and dividend yield of 6.1%.
#2 Nestle Malaysia & #3 Hup Seng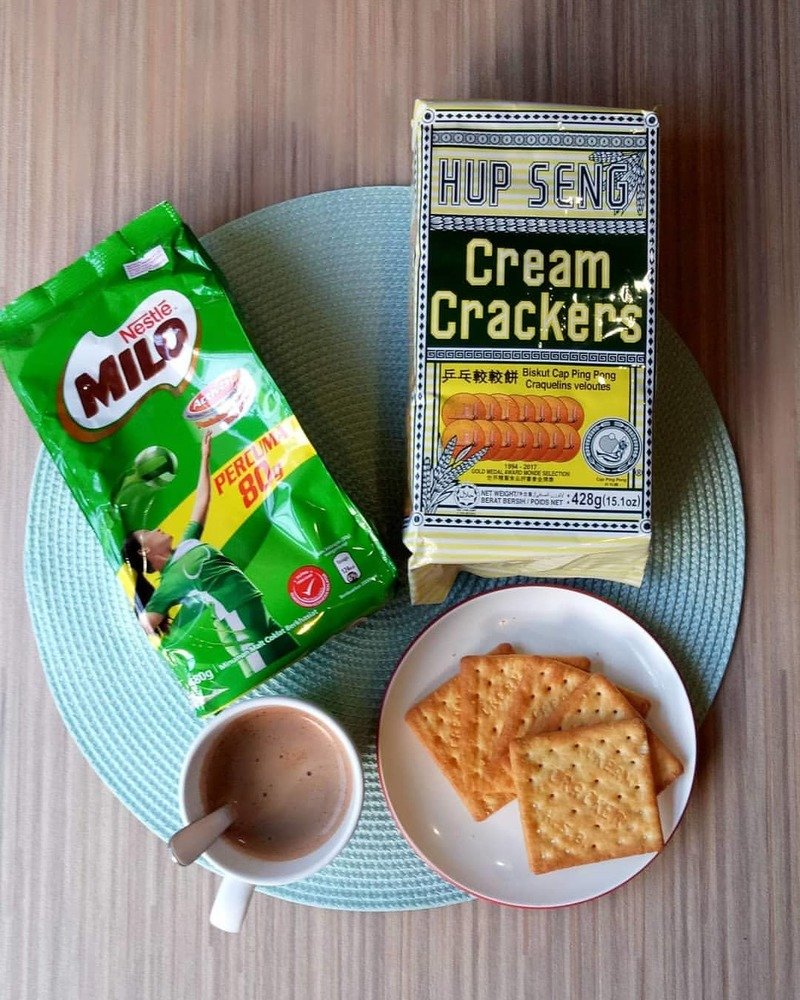 On occasions where time is of the essence, a packet of milo and hup seng biscuits will suffice for me. I believe they are also the favourites for Singapore locals but these 2 products actually hail from Malaysia!
Let's delve into Nestle Malaysia Berhad (KLSE: 4707) first. According to their website, there are over 2,000 brands, from global icons to local favourites such as:
Nescafe Coffee
Maggi Noodles
Ice cream like Cremeria and Drumstick Ice Cream
Dairy Products like Nestum, Omega Plus
Breakfast cereals like Honey Stars, Koko crunch, Corn Flakes
The company just released its quarterly results and net profits dropped 20.8% YoY to RM186.3m in 1QFY20. This was affected by Covid-19 on the local Out-of-Home channels, as well as higher commodity costs and the earlier Chinese New Year timing.
Nevertheless, Nestle Malaysia Berhad is setting aside RM280m capex this year, its highest in six years. The capex would be used to expand Malaysia's current production capacity for MAGGI Noodles.
Nestle Malaysia Berhad last closed at RM$139.30, which values it at a P/E of 52x and dividend yield of 2%.
Next up, lets look at Hup Seng Industries Berhad (KLSE: 5024).
Having tasted so many cream crackers brands like Jacobs, Khong Guan, Julie's, Lee Biscuits, my favourite choice is still Hup Seng. The creamy feeling and the crunchy bite — yummy~ (that's my best attempt at a food endorsement).
However, I am also of a similar view of the AM Research covering Hup Seng where they mentioned:
However, the (crackers) market for the product is saturated and competitive with low entry barriers. It (Hup Seng) is unable to fully pass on the ever rising costs due to the limited pricing power, resulting in margin squeeze. While the export market offers room for growth, it is even more competitive as it is crowded with low-cost producers from all over the region.
A quick glance at its 10 year financials also show that they are unable to increase their earnings meaningfully despite the increase in revenue.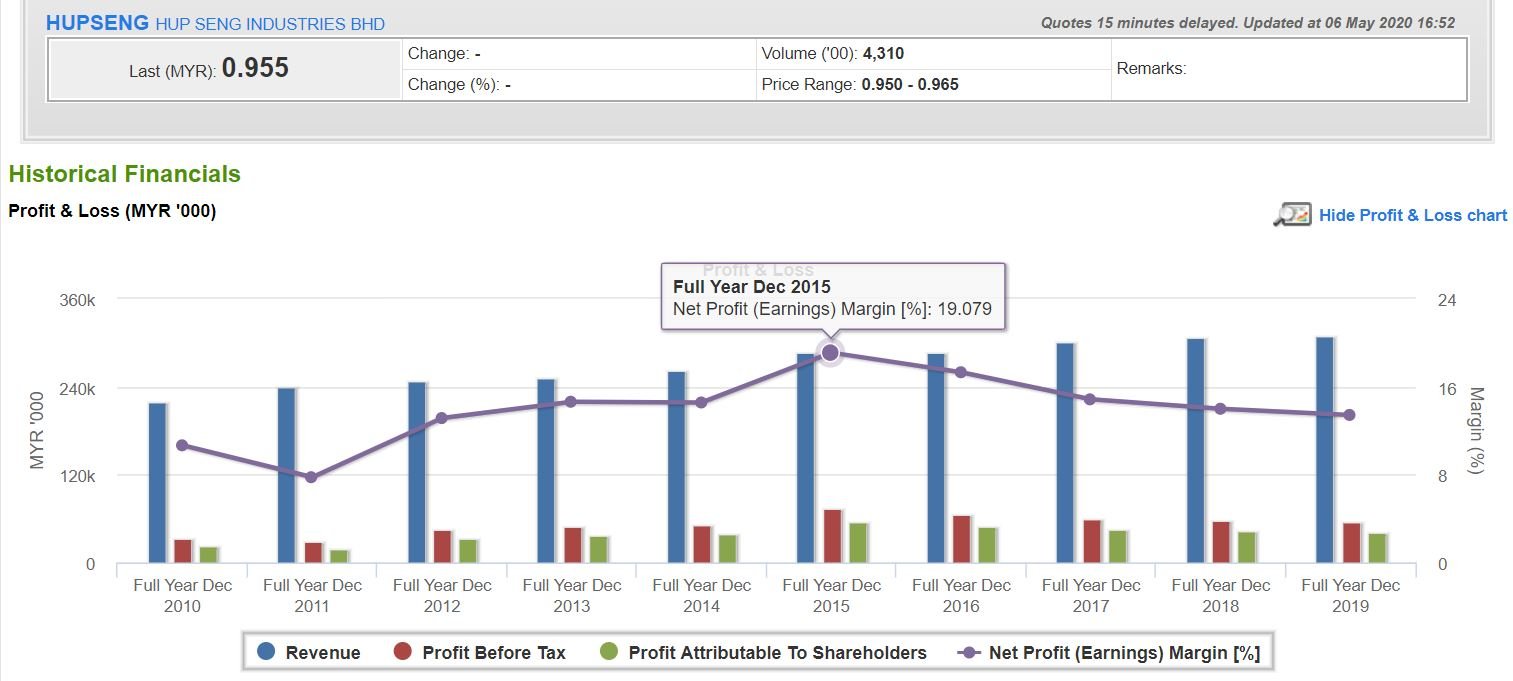 Sourced from ShareInvestor.com
Hup Seng last closed at RM$0.955, which values it at a P/E of 18.4x and dividend yield of 6.3%.
#4 Nissin Foods (HK)
What happens when its lunch time and you are lazy to just go out of the house to 'dabao' your food? And you are sick of the same old food delivery options?
Easy… you whip up your own lunch with a packet of Nissin instant noodles that look like the below:
Before we delve deeper into the company, here's 2 fun facts investors should know:
Instant noodles were invented by Momofuku Ando of Nissin Foods in Japan. They were launched in 1958 under the brand name Chikin Ramen.
In 1971, Nissin introduced Cup Noodles, the first cup noodle product. Since then, instant noodles are marketed worldwide under many brand names such as
"NISSIN (日清)"
"DOLL (公仔)" and
"Demae Iccho (出前一丁)"
The second fun fact is that the other popular instant noodle local brand Myojo 明星, is also a subsidiary of Nissin Foods Holdings. Unfortunately, the Singapore subsidiary is under the parent company listed in Japan – Nissin Foods Holdings Co Ltd. (TYO: 2897).
That being said, you can still invest in another listed subsidiary – Nissin Foods Hong Kong which went public on 11 Dec 2017. The company already possessed a 65% market share for instant noodles in Hong Kong and a 20% share for high-end instant noodles in China.
The IPO could help to speed up its expansion into the sales of frozen foods and snacks in the burgeoning Chinese market.
Nissin Foods Hong Kong last closed at HK$6.96, which values it at a P/E of 29.8x and dividend yield of 1.68%.
#5 F&N | Frasers & Neave
And last but not least…
How do you go about quenching your thirst in the hot afternoon or getting an energy boost after a long day?
I would likely go for 100 Plus or Farmhouse Milk… and guess what? They are both distributed by F&N! The company also has a wide range of products as seen below:

F&N is a long established beverage and dairy player, listed in Singapore and backed by Thai tycoon Charoen Sirivadhanabhakdi. It also engages in the printing and publishing business.
In its latest 1Q2020 results, the management mentioned the following (i grabbed only the important snippets):
"Management is also seeking to collaborate with overseas and e-commerce companies to expand and
intensify distribution coverage. New healthier product offerings and new product innovations are also in the pipeline to increase our presence in healthier categories and to further underscore our leadership in our core categories.

With the commencement of commercial operation of our brewery in Myanmar this quarter, our brewery operations will contribute to our revenue growth this year. The Group will continue to explore new investment opportunities to further grow its beverages and dairies businesses."
F&N last closed at $1.49, which values it at a P/E of 14.16x and dividend yield of 3.69%.
Quick Takeaway
And there you go, the 5 companies that help me to survive this lockdown period! Hope you stay safe and things will go back to the norm soon~
P.S. If any of the company caught your eye and you want me to dig deeper into the company, please comment in the blog post below!
By the way, as the situation of the Coronavirus outbreak starts to stabilize, China is already starting to stage a recovery by re-opening its economy gradually.
Do you know that there are 5 oversold China-based stocks poised to recover and grow for the long term? Click here to uncover these ideas in our FREE Special Report!