Corona virus, Trump's impeachment and OPEC+'s decision in cutting oil production are few of the headlines in the past weeks.
Despite being a small country, Singapore has its own fair share of exciting news and headlines. Listed companies in Singapore are affected by the ebb and flow of Singapore's economy.
There are always new and fascinating news coming from these listed companies. With that, we came up with 3 interesting stocks that you should take note.
#1 Micro Mechanics
Micro mechanics (Micro) designs, manufactures and markets high precision parts and tools used in process-critical applications for the wafer-fabrication and assembly processes of the semiconductor industry. It has presence across 10 countries, including China and Japan.
On Feb 8, Mirco announced its 2nd quarterly report. Its revenue increased by 7.4% QoQ, and net profit improved by an impressive 14.4% QoQ.
What all investors should take note is that the company made an impressive $3.32 million in free cash flow. This amount is easily more than its current liabilities less trade and other payables, which makes Mirco an extremely prudent and cash rich company.
Mirco last closed at $1.87, which values it at a P/E ratio of 21.38 and a dividend yield of 5.35%.
#2 Koufu Limited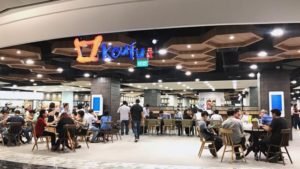 Koufu's business comprises of two segments: outlet & mall management and F&B retail. Under the outlet & mall management business segment, Koufu operates and/or manages food courts, coffee shops, a hawker centre and a commercial mall.
Under the F&B retail business segment, it operates F&B stalls located within its food courts and coffee shops or within third party food courts as well as F&B kiosks, quick-service restaurants and full-service restaurants.
Koufu's CEO Pang Lim announced the company will expand its F&B footprint with a focus on hospitals, malls, tertiary institutions and housing estates.
Most of us who has been through ITE/Poly/University will understand that often we will be having meals in the school. Same could be said for hospitals. This expansion has good potential upside.
As of the 3rd quarter report, Koufu's revenue increased by 6.2% to $177 million, while net profit increased by a praise-worthy 38.1% to $27.7million.
Free cash flow was at an impressive $63 million. With the expansion plans, the revenue will see an uptick.
Koufu last closed at $0.735, which values it at a P/E ratio of 14.1 and forward dividend yield of 4.32%.
#3 Soilbuild Construction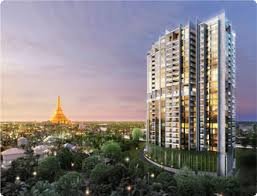 Soilbuild provides a full spectrum of real estate services which includes Design and Build, Construction, Turnkey Construction, Project Management Consultancy, Procurement and Mechanical & Electrical Installation. The company has presence in Myanmar as well.
On 10th Feb, Soilbuild announced being awarded a project that is approximately the sum of $48.3 million. For the FY 2018, the total revenue recorded was $208 million.
As a quick gauge, the project will bring in close to 20-25% of revenue for the year. Securing of this project would ensure a 20-25% of revenue secured for the year.
As of the 3rd quarter report, Soilbuild's revenue increased by 31.2% to $171 million, while net profit was negative and came in at -$6.2million. This is due to an increase in the cost of goods sold.
Soilbuild last closed at $0.055. As profit is negative, there are no P/E valuation.
---
Looking to lead a comfortable retirement? You need to learn how to save and put those into work by investing well. Right here, You can develop your own Unique Investing System via a simple 10-Step Checklist.
Simply click here to find out more today!