S&P 500 and Nasdaq indexes reached its all time high during August. It then came crushing down 5-6% over two days on 3-4 September. Indexes currently are dominated by tech companies. Big tech companies such as Apple fell significantly, which in turn caused indexes to fall.
Historically speaking stock prices in USA become volatile during the election year. USA stock prices, being the leader in the market will definitely cause tremors across the stock prices in the world. Defensive stocks are usually bought to tide through the volatility and give you a peace in mind.
Here are 3 defensive stocks listed on the SGX for you to have a night sleep.
#1 Sheng Siong Group Limited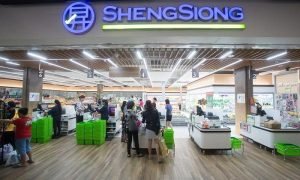 Sheng Siong Group Ltd is one of Singapore's largest supermarket retailers with 61 stores located all across the island. It has two overseas stalls in China which was opened in 2017 and 2019 respectively.
As its latest quarterly report, Sheng Siong's revenue increased by an astounding 52.7% to $747.4 million. Its net profit increased by remarkably by 97.3% to $89.7 million. Free cash flow was at a high of $160 million. As a result, cash balance of the company almost tripled to $ 252.2 million.
Sheng Siong provides the daily necessities for consumers all across Singapore. Sheng Siong is designated as an essential service and was opened throughout the circuit breaker.
The status will remain so and even if a third or fourth wave of virus spread comes, it still remains open. This translates to the fact that Sheng Siong will always be making money regardless of any situation.
Sheng Siong last closed at $1.72, which values it at a P/E ratio of 22.93 and dividend yield of 3.08%.
#2 Koufu Group Limited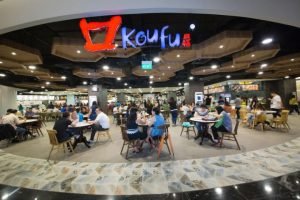 Koufu's business comprises two business segments: Outlet & Mall Management and F&B Retail. Koufu operates and/or manages food courts, coffee shops, a hawker centre and a commercial mall.
It operates self-operated F&B stalls located within its food courts and coffee shops or within third-party food courts as well as F&B kiosks, quick-service restaurants and full-service restaurants. It has presence in Macau and Singapore.
As of its latest quarterly report, Koufu's revenue decreased by 23.2% to $89 million. Its net profit decreased by 70.7% to $5.4 million. This was mainly due to the drop in revenue while depreciation remaining at the same value due to the existing assets. Free cash flow remains positive at $ 12.8 million. Cash balance of the company was a healthy level of $76.4 million.
Koufu's main bulk of business comes from its food courts operated in Singapore. Operations of food courts are deemed essential. Despite not being fully operational across all its businesses, Koufu's net profit still manage to stay positive.
Most importantly free cash flow remains in the green. The above 2 factors reflect the defensiveness of the industry and how well run Koufu is.
Koufu last closed at $ 0.68 which values it at a P/E ratio of 23.07 and a dividend yield of 2.99%.
#3 Venture Corporation Limited
Venture Corp has a wide range of expertise in sectors such as printing and imaging, networking and communications devices, handheld interactive scanning and computing products, advanced storage systems and more. It has a global presence in Southeast Asia, Northeast Asia, America and Europe.
As its latest quarterly report, Venture's revenue dropped by 25.5% to $1.37 billion and its net profit dropped by 28.1% to $130.6 million.
Free cash flow came in at an impressive $247 million. As a result, cash balance of the company came was at a very healthy level of $834 million.
Even though revenue was affected by the pandemic, the company has been able to resume its operations swiftly. The company has received exemptions from the government which has led it to quick resumption of business.
Moreover, Venture continues to generate extremely good free cash flow despite the pandemic. It shows the resilience of the company and how the company is able to focus on a certain niche.
Another noteworthy point is that the free cash flow generated by Venture ($247 million) more than cover its dividends payout of $144 million.
Venture last closed at $19.06, which values it at a P/E ratio of 17.77 and dividend yield of 3.93%.
"Want to stay in the loop for top ideas and exclusive content, subscribe to our FREE newsletter here."